Brexit Britain is proving to be a bonanza for British brands
Two years down the line from our study into the state of commerce in the UK, our Buying British in 2019 report paints a positive picture for small-to-medium enterprises (SMEs) across the UK.
Analysis of our membership data has shown a significant uptick in the number of smaller companies joining our ranks, a bellwether for nationwide start-up success.
Niche products like craft beverages and goods catering for healthy living and wellbeing showed particularly strong growth in 2018, and buoyant SME growth has been supported by funding from the wider business community, with banks and retailers increasingly backing fledgling firms.
Increasingly, online marketplaces are providing a vital outlet for start-ups as innovators carve out their niche on both the high street and "iStreet".
Highlights from Buying British in 2019 include:
64 per cent of GS1 UK's overall community is now comprised of companies with a turnover of less than £500,000
Companies making goods for children and babies have registered a 32 per cent increase since 2017
44 per cent of companies believe their exports will increase post-Brexit
More than 90 per cent of new joiners cited Amazon or eBay as their chosen route to market
Tesco and Sainsbury's are the preferred bricks-and-mortar retailers for UK SMEs
Join the conversation

We'd love to hear your views too - join the conversation on Twitter at #BuyingBritish.
You might also be interested in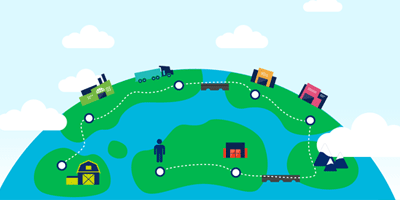 GS1 standards can be used to benefit you and your business, and how they play a vital role in everyone's lives