In March 2024, Scotland will become the first of the four UK nations to launch a national deposit return scheme (DRS), initiating one of the most significant shake-ups the recycling system has ever seen. England, Wales and Northern Ireland have also committed to launching their own schemes by 2025.
But, for DRS to deliver the desired outcome, government and industry need to work towards a joined-up, future-proofed solution. One, harmonised approach that creates clarity and consistency for all involved - prioritises ease of cross-border implementation - and integrates existing product identifiers.
That is why we are calling for a future-proofed DRS that delivers simplicity, convenience and ease of use for all and are actively collaborating with government and industry to make this a reality. 
What is a deposit return scheme?
Deposit return schemes (DRS) are an example of extended producer responsibility (EPR).
EPR is the idea that responsibility for the whole lifecycle of a product and its packaging should lie with the producer. It's a shift that therefore incentivises industry to factor sustainability into the development of new products, packaging and labelling. DRS achieves this by incentivising consumers to return used containers for recycling by charging them a small deposit that is only reimbursed once the packaging is returned. These containers can then be properly disposed of under a scheme that is ultimately paid for by the producer.
How does it work?
A traditional deposit return scheme involves consumers manually returning containers to reverse vending machines (RVMs) or handing them back to retailers, online delivery drivers or takeaway outlets.
A digital deposit return scheme (DDRS) allows them to return containers via a network of 'on the go' return points or regular kerbside collections. Consumers would likely scan a QR code to register the return and redeem the deposit via their smartphone.
Is the UK ready?
With the impacts of DRS soon to hit both shoppers and industry alike, we surveyed business owners and consumers across the UK to measure their awareness, readiness and attitudes as well as the challenges facing successful implementation.
As well as revealing that over a third of consumers already believe recycling is unnecessarily complicated and that 45 per cent view simplicity as the most important aspect of a redesigned recycling system, our research also found that a little incentive can go a long way to encourage adoption. 
However, simplicity, ease of use and ensuring that consumers are well informed will play a vital role in delivering DRS success and, the operational impact for businesses, compounded by a lack of awareness, means there are significant challenges that need to be addressed in the next two years.
Our role
At GS1 UK, we're in a unique position to provide insight on, and support the delivery of, a robust and efficient DRS in the UK. 90 per cent of those retailers, producers and wholesalers affected are already among our members, and already use our interoperable standards to identify, capture and share data about their products.
GS1 standards are already used in DRS systems across the world, and we are actively supporting the development of a data model which supports product attribution in the context of EPR.
That's why our mission is to work across industry to support the implementation of effective schemes, by facilitating stakeholder collaboration and promoting the interoperability of DRS systems through GS1 standards.
Comments from the experts
Daniel Webb, founder of Everyday Plastic explores the scale of the plastic waste problem.
Draught Drop founder, Mellanie Struthers, shares insights from her business' pioneering DRS model.
Experts from across industry and governments on what's going to make a successful scheme.
Further insight from industry experts on the UK's deposit return schemes.
Getting ready for deposit return scheme in Scotland webinar
On Friday 20 January 2023, we hosted an interactive webinar that provided an overview of the current guidelines along with practical advice for ensuring your business is DRS ready.
Useful resources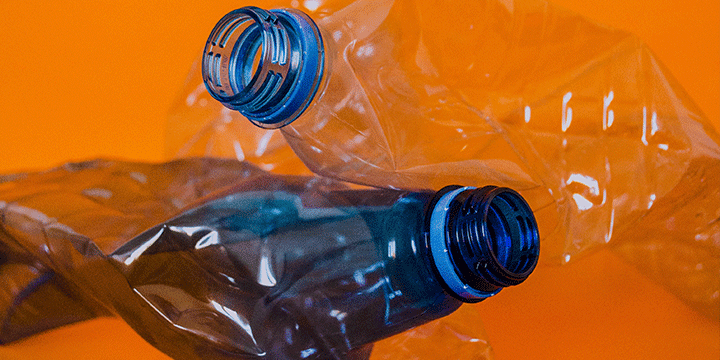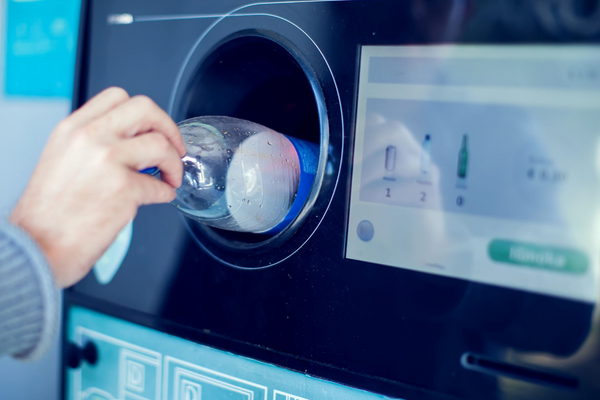 Getting ready for DRS in Scotland
Scotland's deposit return scheme, the first DRS scheme to launch in the UK, represents a key milestone in the journey towards a more sustainable economy.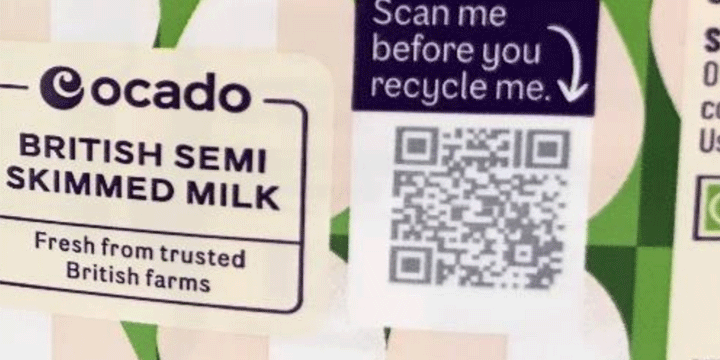 Case Study: Polytag and Ocado
How a pioneering new trial explored how serialised QR codes powered by the GS1 Digital Link standard could power Digital Deposit Return Scheme (DDRS).