A single, trusted source of data for all
E-commerce has changed the way we shop. Shoppers want to be more informed about the products they buy, whether they are trying to compare calorie content, find out if a particular product identifies as vegan or identify the environmental impact. Understandably, they become frustrated if data is missing, if it is inconsistent or inaccurate. 
We are on a mission to make the product information flow friction free, for all brands and retailers, by providing one language spoken by everyone in retail, for everything in retail. 
productDNA was built by the industry on global standards and is governed by the industry to adapt to industry requirements. 
productDNA is built on three core pillars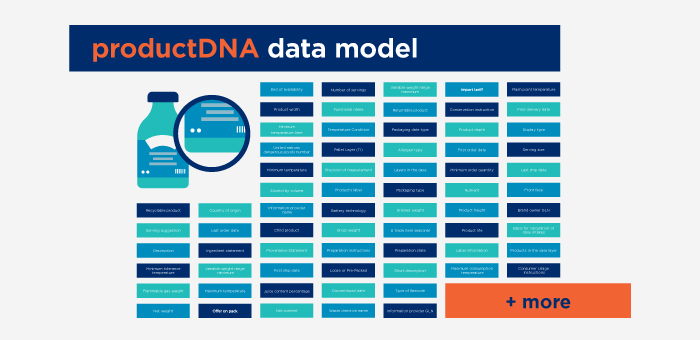 Standardised data model
productDNA is built on an industry designed data model, and with over 150 standardised attributes for each product in the catalogue, provides a single source of information for every system and every user, all in one place.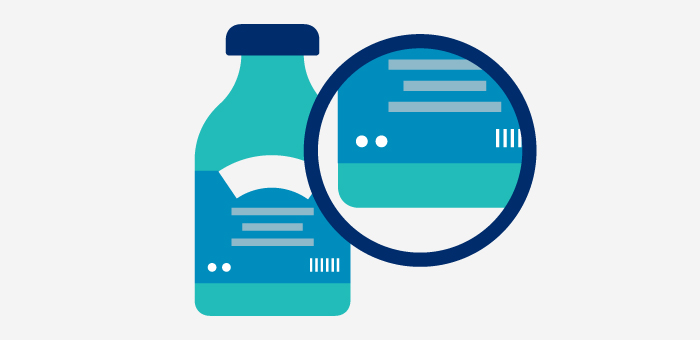 Independent verification
Our data verification services can ensure all data within the productDNA platform is of the highest quality, increasing both commercial and consumer trust.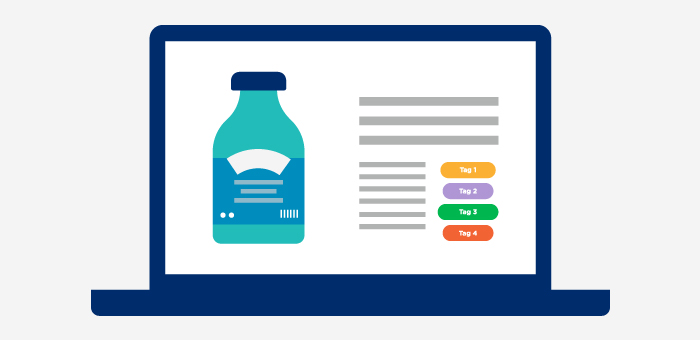 Central source of data
Now you have one place to upload, manage, share and source all master product, making it easier for retailers and brands to communicate efficiently.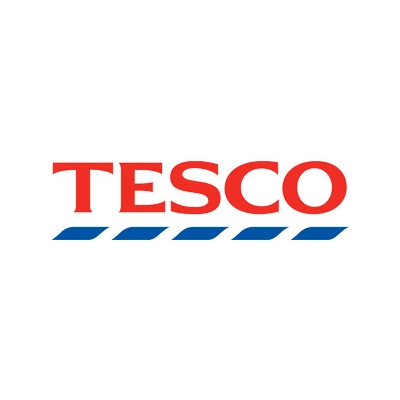 "
Core product data offers no competitor advantage and so, as an industry, aligning around common data standards with GS1 makes so much sense. By standardising, we remove the specific requirements of retailers and therefore enable manufacturers to concentrate on providing consistent and accurate product data once – ideally through productDNA, which can be used by all retailers. This will save time, improve efficiency and result in more accurate data for customers."
Andrew Hughes
Director of commercial transformation at Tesco
What are the benefits of productDNA?
One common language
With productDNA there is no longer any confusion over what information needs to be provided to list a product. The industry designed data model, means there is a standardised data definition for each type of product and an agreed set of attributes, all underpinned by GS1 standards.
Data we can trust
You can be confident that all product information within the productDNA platform is accurate and consistent, thanks to our independent third-party verification check. This means the same information will be displayed about a given product everywhere and to whomever comes across it. 
More efficient supply chains
With everyone in the supply chain speaking the same language, productDNA can significantly reduce go-to-market timescales and improve relationships between suppliers and retailers.
Upgraded shopping experiences
Rich, consistent, and accurate data makes it easier for shoppers to choose products based on their preferences, from allergen information to sustainability credentials. 
Amazon compliance
productDNA can save Vendor Central sellers hundreds of pounds in chargeback fees, by enabling you to comply with Amazon's carton level information requirements.
Global brand consistency
As well as sharing product information with UK retailers, brands can share information with the GS1 registry platform, which verifies the identity of a product globally, providing brand protection.  
Who is using productDNA?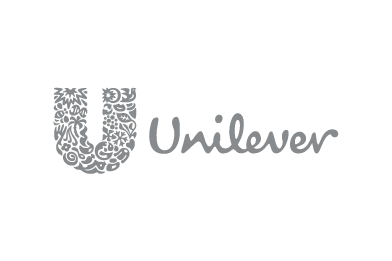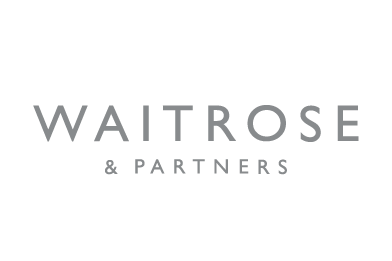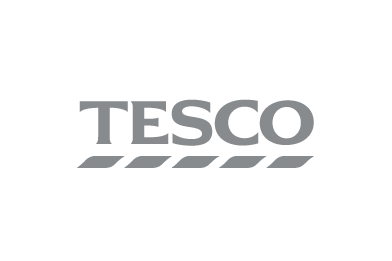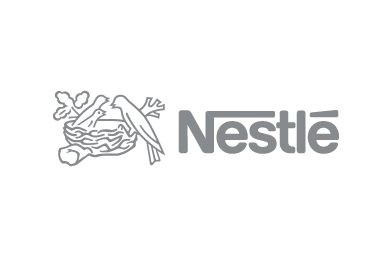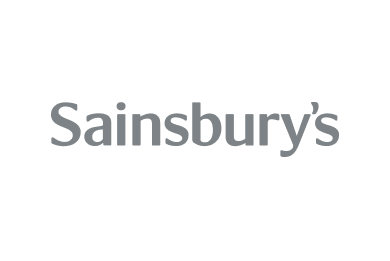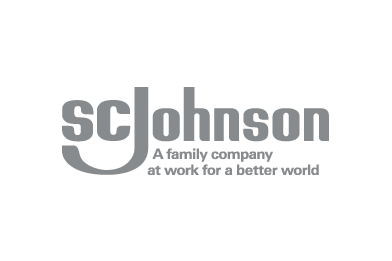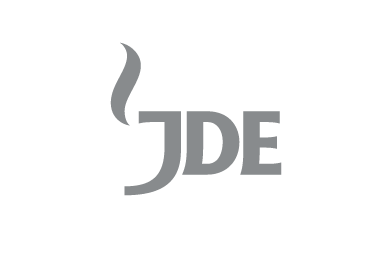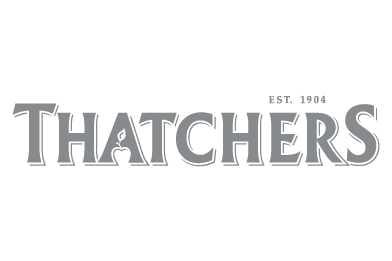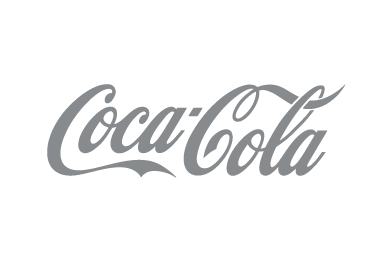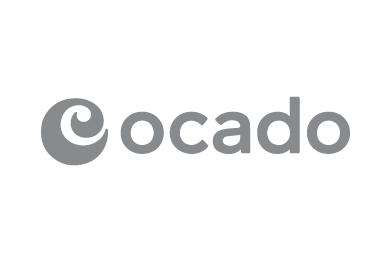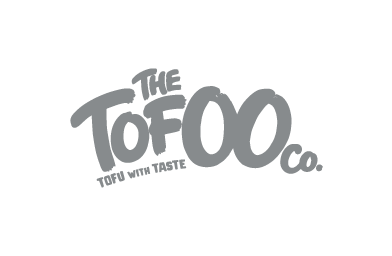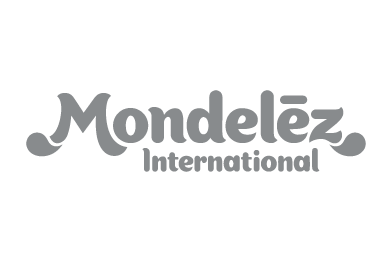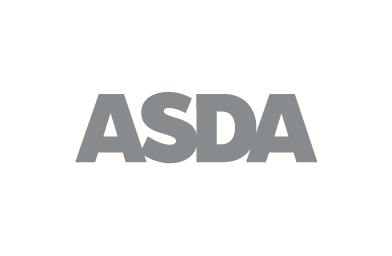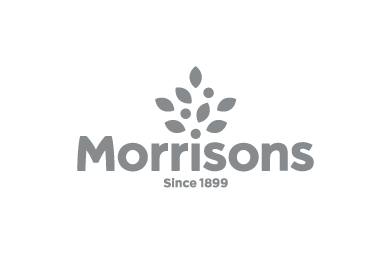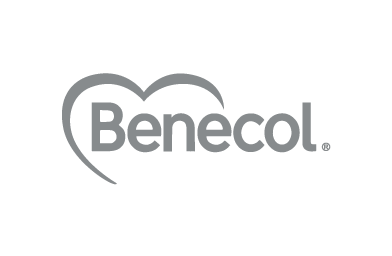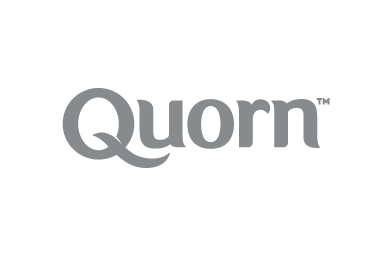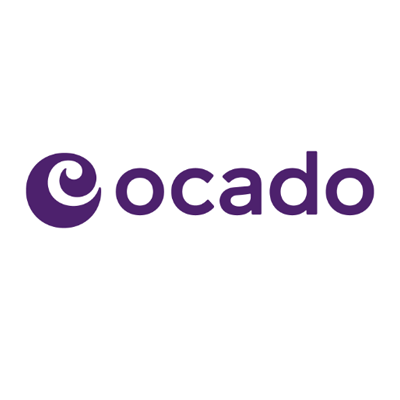 "
Retailers and suppliers spend too much time on chasing, checking and rekeying product data. productDNA delivers a single product data catalogue that we will all own and trust. It will mean we can focus on what's really important to our business, delivering innovation and improving the customer experience."
Mark Watson
Director of planning and supply chain at Ocado
Features
One common data definition for each type of product, underpinned by GS1 standards
An industry-agreed set of attributes
Single view of all master product data for both commercial and customer use
Governed by the retail industry and built to evolve
Powered by the cloud making data accessible anywhere, at any time
Ensures privacy and transparency, with full historical tracking of product updates
 
As a brand, you'll have one place to manage your product data, making it easy to update or add new lines. You can decide which retailers access your data, giving you more control over how shoppers see your brand.
Confidence product data is in the correct formation and isn't going to be rejected by retailers
Simple UI and smart APIs make it easier to enter and manage data
Streamlined new-line forms and amendment process 
One secure, easily accessible version of the truth for the whole team 
Freedom from commercial constraints of third-party data platforms 
 
productDNA is the most simple, flexible and efficient way to access product information. Data updates automatically, so as a retailer, you'll save time and money. And independent verification builds trust, making for happier shoppers.
Improve shopper experiences from richer data set and built in regulatory changes
Automatically updates when a supplier amends product information 
Confidence in the data supplied through independent data verification 
Transparency to see which products have passed/failed verification
 
How Nestlé streamlined the sharing and management of the product data with productDNA
Part of the original industry working group looking to change the way product data was managed, Nestlé have significantly cut down the time need to share information with retailers and are able to protect their all-important product attributes from misrepresentation across different consumer channels.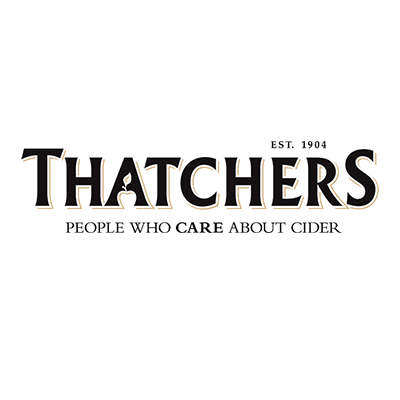 "
Signing up to productDNA was a classic "no brainer" for us. It ensures there is one version of the truth for each of our SKU's, meaning communication and trading with our brands is simpler and more efficient for us, our customers and consumers."
Christopher Milton
Off-trade and export sales director at Thatchers Cider
Frequently asked questions
Back in July 2016, 12 leading grocery retailers and brands signed an industry charter, announcing their commitment to move to a single solution for managing and exchanging product data. 
For too long, UK retail had been left behind. Other countries had been quicker to adopt new technologies, while the UK retail landscape remained usually slow and fragmented. There was no single, standardised process for sharing product data and data that was submitted was not trusted, resulting in time wasted validating the data many times. 
This resulted in losses of up to £200m annually through supply chain inefficiencies and meant that the UK grocery market struggled to innovate. Retailers were not able to keep up with consumer expectations of a simple, seamless, and quick shopping experience, that they experienced from other apps, sectors, and services, and adapting quickly to new legislation, such as EU 1169, Natasha's Law and HFSS, was a challenge.
The problem as too big to solve alone and required a collaborative approach with common aims to support the industry as whole. Over the following two years, GS1 UK facilitated talks between the 12 leading grocery retailers and brands, as they worked together to develop a standardised industry solution, which became productDNA. 
productDNA provide a single catalogue of high-quality, independently verified data that everyone can trust. It uses one shared language to describe and process products, so there is no confusion between retailers and brands as to what information is required. 
As a secure, cloud-based platform, productDNA enables master data to be accessed anywhere at any time and is built to evolve with every changing industry needs. 
productDNA is built on three core components:
Industry agreed data model | The standardised data model is built on GS1 standards and enables the entire retail industry to use a single common language to describe and process products. This reduces confusion as to what information is required from the brand to launch a product and ensures all retailers are asking for the same information to prevent data duplication and potential errors.
Intuitive product catalogue | The product catalogue is where all master product data is stored and shared and includes everything from basic new-line data to allergen and environmental information. The intuitive user interface provided prompts to the brands to help explain exactly what information is required and can capture information via the UI, Excel, API or GDSN. 
Product verification services | There are two verification services, to ensure that all data in the platform is accurate to promote industry-wide trust. The first is an artwork verification to confirm all information on the product packaging is correct and that the barcode is compliant with GS1 standards. The second is a physical check of the product to confirm that the data in the productDNA platform, is accurate against the final product. 
productDNA has already been adopted by Tesco, Sainsbury's, Waitrose & Partners, and Ocado – making up more than 60 per cent of UK grocers. The GS1 UK team are also in conversations with many other grocers, who we are looking to onboard in the near future. 
There are also a wide range of brands, both small and large, who have adopted the industry's standardised product data solution and are already seeing the benefits of using the service. This includes: Nestlé, Unilever, General Mills, P&G, Mondelez, Coca-Cola European Partners, Candy Kittens, SC Jonson, Mallow & Marsh, Oppo Brothers, itsu [grocery], and many more.
The disruption of conventional retail has meant that the industry has had to embrace e-commerce like never before, the productDNA platform – where product information can be entered once in a standardised way and shared multiple times between retailers and suppliers – has been a perfect tool in the rush towards digitalisation.
productDNA advisory group formed with representatives from across the world of retail including Nestlé, Mondelez, Sainsbury's and Tesco.
The advisory group will sit four times a year, in line with the GS1 UK supervisory board, which is made up of representatives from across the world of retail. Members of the group already include Nestlé, Mondelēz, Sainsbury's and Tesco.
The advisory group set a target that 90% of grocery retailers and brands will be using productDNA by the end of 2024.
To make productDNA accessible to all, our pricing structure is based on your company turnover. Please get in touch with the productDNA team on 020 3318 0633 or email productdna@gs1uk.org to get a pricing estimate for your company. 
As a GS1 UK member, you automatically get access to My Numberbank free of charge as part of your membership. This service allows you to allocate your product identifiers or GTINs to your products and assign seven core product attributes, including product name, main brand, sub-brand, description, web link to the product, manufacturer's part number (MPU) and stock keeping unit (SKU).
My Numberbank is increasingly used by online retailers, online marketplaces, and healthcare catalogue providers to check the validity of the GTIN used in their product catalogues.
productDNA defines and manages far more product data. At launch there were 150 data attributes for products across the grocery sector, including product data such as dimensions, weight and volume, as well as ingredients, nutritional values and allergen information. 
Additionally, productDNA also allows brands and retailers to share this product data between them in a controlled manner, respecting commercial agreements.
For decades product data sharing in UK retail has been fragmented.
The existing process brands go through to list their product with a retailer is cumbersome, inefficient and costly for suppliers. The end result often leads to misrepresentation of the brand's products to their customers.
 
At the same time retailers are building unnecessary costly processes to prevent poor data quality and manage multiple data sources. These often lead to inconsistencies and struggle to improve the richness of the product data required to meet increased legislative and customer demands.
 
To address the shared challenges of promoting healthy diets and sustainable lifestyles its time for an industry solution, built by the industry, for the industry and not for commercial gain.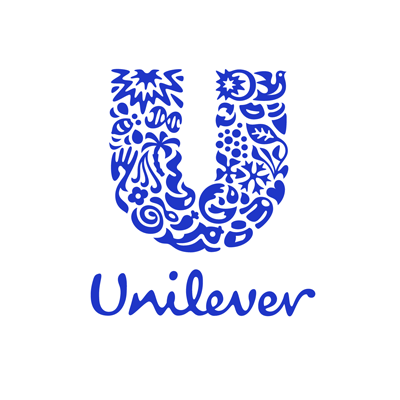 "
Complexity costs the industry time, money and resources. That's why productDNA is such an important milestone for manufacturers and retailers alike. Providing independently verified data once, using a single industry-owned service will make a huge difference to the way we operate and for everyone in the industry."
Richard Sadler
Customer director at Unilever UK
Useful resources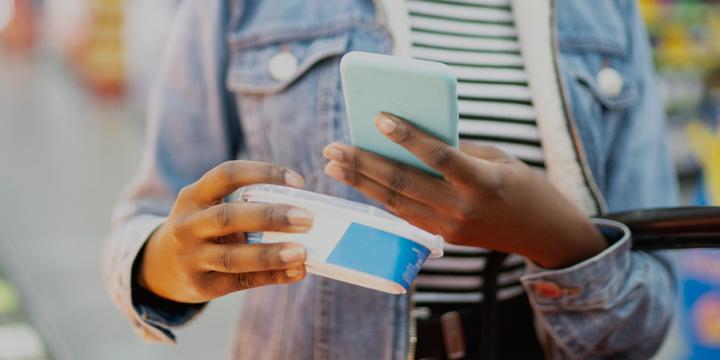 Drive profits with better data
Learn how poor product data can result in huge costs to grocery manufacturers and explore the upsides of using a standardised management process, aligned with the rest of the world.