A place for Scan4Safety in the delivery of the Medicines and Medical Devices database
Following ministerial discussion on the Medicines and Medical Devices Bill on 2 September in the House of Lords, head of healthcare, Glen Hodgson, shares his views on where standards and point-of-care scanning could have a fundamental role to play.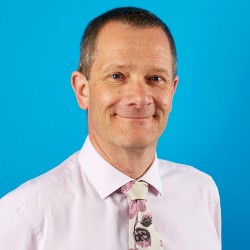 The poignant patient accounts of the recently published Cumberlege Review has presented the sector with a tragic, yet powerful, prompt for change – and it's there in black and white embedded in the pages of the review.
If we are to successfully be able to answer the "who, what, where and when" questions associated with any patient intervention, we need visibility, we need traceability, and for that we need standards.
The words of the review has given way to a renewed traction for standards-based, open, interoperable electronic patient record (EPR) systems in alignment with one of Baroness Cumberlege's nine recommendations – for the implementation of a national patient-identifiable database.
Although, despite standards and interoperability being at the centre of many strategic digital NHS plans of late, we've not quite transitioned to a place where standards are in fact standard practice.
However, there is hope that the amendment to the Medicines and Medical Devices Bill (which prompted discussion around the evolution of a central database for medicines and medical devices) will provide the starting point.
It is here where Scan4Safety could serve a pivotal role. The evidence provides the proof and its value was recently echoed in the contributions from Lord Philip Hunt and Lord Ribeiro in the House of Lords just earlier this week.
As Lord Ribeiro states:
"…in the event of an issue with a device, the Medicines and Healthcare products Regulatory Agency—the MHRA—must have the power to remove a device from the register. This can occur only if all devices, not just some, are included."

Lord Ribeiro
He then continues by adding: "The utilisation of systems for tracking devices, such as the Scan4Safety programme, which involves patients wearing barcoded wristbands that can be scanned and tracked against patients' records, is to be recommended."
From a clinical perspective, it couldn't be put better than by Lorna Wilkinson (then, Director or Nursing at Salisbury NHS Trust, presently chief of nursing and midwifery at Frimley Health NHSFT) who stated when interviewed for comment on the Scan4Safety programme said "One of the surgeons once asked me: 'Would you have surgery in a hospital that didn't scan' and I firmly said: 'No. I wouldn't.' I wouldn't want surgery in a hospital that didn't scan. How do they know what they're putting into me, and where is that in my record for any future recall or any complication?"
For clinicians to be able to effectively monitor patient outcomes and to enable efficient post-market surveillance of products and devices by the MHRA, point of care scanning for data capture needs to become our "business as usual."
There's a responsibility for all stakeholders – NHS trusts, manufacturers and suppliers, regulators and standards organisations alike, to make this a success.
I think we've now reached a tipping point. Standards should be standard across healthcare, and unique identification will inevitably have a fundamental role to play in delivering traceability within clinical settings to improve patient safety.
---
For more information on the Scan4Safety programme, download the full evidence report here.