Standards will be vital to the new plastic packaging tax
In his recent Budget announcement, Chancellor Rishi Sunak announced plans for a new plastic packaging tax to "tackle the scourge of plastic waste".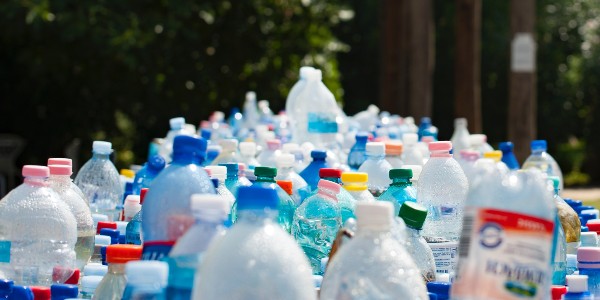 The tax, which will come into force in April 2022, will apply to plastic packaging produced or imported into the UK, that does not contain at least 30 per cent recycled plastic. Manufacturers and importers will be charged £200 per tonne if they breach this threshold.
It is estimated that 5m tonnes of plastic is used in the UK every year, nearly half of which is in packaging.
Mr Sunak said that the Government hoped this would "increase the use of recycled plastic in packaging by 40 per cent – equal to carbon savings of nearly 200,000 tonnes."
The Government has launched a ten-week consultation period on the design and rollout of the tax, which can be found here.
The chancellor also pledged an additional £700,000 to establishing the Extended Producer Responsibility (EPR) scheme, under which packaging producers will be compelled by regulation to reduce the amount of unnecessary and difficult to recycle packaging and increase recycling rates. Consistent with the "polluter pays" principle, initial consultation concluded in May 2019.
Detailed information will be crucial in defining which packaging compositions comply with new regulations. To do this effectively, a centralised database, using common terminology and a single point of entry shareable by multiple parties will be a significant advantage.
GS1 UK's productDNA allows all stakeholders to do just that, entering the product attributes into a shared system using a common language. These attributes are then verified by an independent third party before they are shared with other platform users.
Speaking about the new packaging tax, Jason Hale, head of innovation at GS1 UK said: "This is a welcome move from the Government in the fight against unnecessary and excessive use of plastics in the supply chain.
"New legislation will help focus the efforts of producers when considering packaging design, and will make the recycling of products collected through EPR schemes, like the upcoming deposit returns scheme for drinks receptacles, much more efficient.
"Handling the demands of the tax effectively will rely on standardised data, which GS1 UK's identifiers can enable. In the coming years, this kind of data sharing will be the difference between the continuance of the traditional three-step model of create, use and dispose, and the movement towards a circular economy."