Personalised Health and Care 2020 Framework
Supporting NHS England's drive for digital health and care services

The National Information Board published the Personalised health and care strategy 2020 paper (PDF) in November 2014, detailing how England can become a global leader in the provision of digital health and care services that improve patient safety and transparency.
One of the key proposals for ensuring care professionals have access to the data and knowledge they need to perform their roles effectively and minimise the risk of errors occurring is the implementation of GS1 standards across the health and care system.
GS1 standards are used in the NHS to provide unique identification for every product, person and place, through the use of barcoding technology and information standards. These have been shown to improve patient safety and increase efficiencies.
Greater use of technology and data in hospitals has the potential to massively improve patient safety and this National Information Board paper sets out an excellent foundation to build upon. Fundamental to the success of this strategy will be the ability for care providers to understand exactly what is used, where and upon whom. Following the eProcurement Strategy mandate earlier this year, all items purchased by a hospital need to be identified using GS1 standards – this strategy will help ensure that all health, care and social care workers possess the appropriate level of knowledge and skills to maximise the benefits of having these global identification standards in place."

Lord Philip Hunt, President, GS1 UK.
NHS England is working with the Health & Social Care Information Centre (HSCIC) to develop a joint approach to implementing the standards across the health and care system. We are supporting this, building upon our approach set out in the eProcurement strategy.
How can we help?
We are here to help the adoption of GS1 standards for the benefit of patients. In support of the eProcurement strategy we have programmes in place to help Trusts, suppliers and solution providers.
Contact us today to find out how we can help.
We fully support the proposal set out in this paper to embrace GS1, which we believe will help to build and sustain public trust in the use of patient data through the provision of world-class healthcare services."

Lord Philip Hunt, President, GS1 UK.
---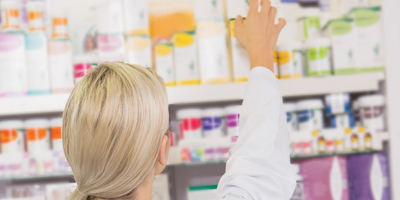 See how GS1 standards are delivering benefits in the UK and globally