All their soap bars are 100 per cent vegan, fragrance and cruelty free, and named after a city or town alongside the river Danube. They are styled in a way that not only brings a bit of artisan pop into the home but also doubles up as a massage bar.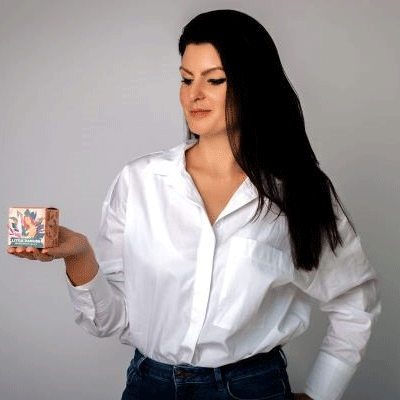 "
Going to GS1 UK for my barcodes has allowed me to sell confidently across online marketplaces, wholesalers and to meet compliance requirements. Recognising their importance before trading also avoided any reprinting costs as I had already incorporated the barcodes into my packaging design."
Katrina
Little Danube
When the museums, art galleries, boutiques remained closed during the pandemic, Katrina was prepared with the knowledge and confidence to quickly pivot and strategically launch her products through the online channels, where consumers were shopping.
Through the programme she also learned about GS1 UK and the need for barcodes to sell in retail stores, wholesale, online through marketplaces, and to meet compliance requirements. Katrina also understood the importance of collecting quantifiable data to gain new customer insights, drive product development and capitalise on reaching consumers to maximise sales opportunities. 
She was also contacted to be featured in Forbes Magazine due to Little Danube's sustainability focus, using plastic-free packaging and only working with companies who support their plastic-free ethos. In addition, Little Danube also partners with Treeapp, who plant a tree for every £10 spent.
Katrina began to receive interest from investors, which can often be deemed by start-up businesses as critically important for growth. However, the reality was that tough decisions had to be made on the future of her business – but more on that later. 

Realising the importance of hiring experts to save time, money and fast track her growth, Katrina hired a PR and digital marketer to set up her social media accounts, build her brand through online content, make her products more discoverable on Google and increase their visibility across social channels. 
For the first six months, she had a very clear idea of her ideal customers, which she used to identify and explore her routes to market through wholesalers, museums, art galleries, boutiques or selling on marketplaces. Thanks to a keen entrepreneurial mindset and her multi-channel approach, she was able to quickly pivot when many of those routes to market closed down during the pandemic.
In addition to learning throughout this process, Katrina also completed a digital-marketing course online to enhance her skillset and continue building her channels. She capitalised on the importance of connecting with consumers by creating a community to increase sales opportunities and retain loyal customers. With her keen entrepreneurial mindset, she felt empowered to do it herself and make the right decisions for her business to grow.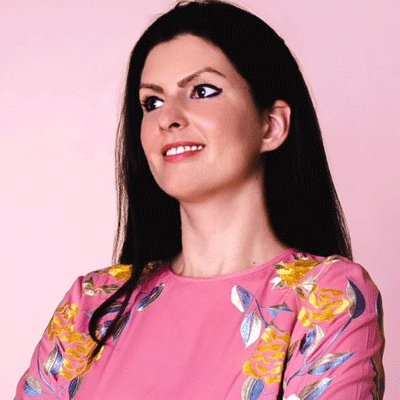 "
Creating a brand is one thing, but running a business is another."
Katrina
Little Danube
Mental health and wellbeing
The core concept behind Little Danube was inspired by the sublimation factor in chemistry, which Katrina channelled to turn anxiety and stress into an object of art and relaxation.
Exploring her creative side and starting the soap-making course was one coping mechanism during her turbulent job search. As an extrovert, Katrina found lockdown difficult and discovered ways to expand her mind as an entrepreneur and build new skills to help her newfound business thrive. She also realised that creating a sense of community with her customers hugely helped during those challenging times. 
Katrina's key learnings from setting up a business
Be compliance focused throughout every stage of the journey, especially when designing the product and branding.
Make sure you get your barcodes before designing and printing the packaging.
Understand the principles of social media – digital marketing is a core channel for engaging with customers and for business growth.
Hire experts to save time and money on the areas you're not familiar with - trying to do everything yourself can be ineffective.
Listen to intuition, but also continue to learn and develop knowledge and confidence to make better decisions.