From humble beginnings with two printed t-shirts and an initial investment of £25, Duco has since grown into a company that puts a passion for adventure and environmental consciousness into everything they do.
Duco Life co-founders Kieran and Tom were inspired to begin their business journey by a shared love and climbing and adventure.
Over coffee in 2016, the two friends realised that while they loved the sport, they did not love the clothes. Wanting to create something better, they decided to develop their own range of technical sports garments and Duco Life was born. 
"Growing up, I was always the entrepreneurial kid that selling sweets in the playground," said Kieran. 
"Duco really started at a time after I had already progressed a number of businesses, some of which failed and some that worked.
"I was focusing on innovation, more specifically innovation within retail and, at that time, me and my best friend were getting into indoor rock climbing. We quickly noticed that while we were in all black, everybody else was wearing brightly coloured garments that were really designed for outdoor climbing. We realised there was a gap in the market so decided to create our own brand."
Realising that they just might be onto something, they then began creating the vision for their brand.
Those two printed t-shirts have since grown into a company that puts a passion for adventure and environmental consciousness into everything they do. In 2017, the friends wore Duco to the Climbing World Championships, returning two years later to see Team GB take to the podium wearing their brand.
Building a sustainable brand
Kieran and Tom started by developing an understanding of different materials and manufacturing processes. During this period of research, they discovered the effects of fashion on the planet and committed to putting a focus on sustainability at the heart of the brand. Wanting to make clothes that "didn't cost the earth," they set out to create a range of performance apparel manufactured purely from plant-based materials and post-consumer products.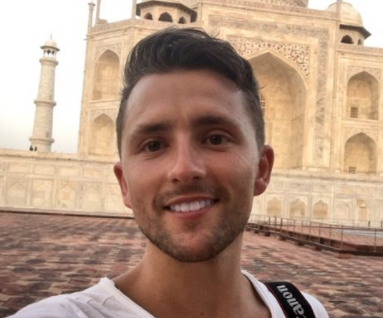 "
My biggest message is that it is going to be tough so just keep pushing. Whether it be suppliers or designers challenging your ideas, whether you want a new contract, collaboration, influencer or stockist, you just have to keep trying."
Kieran Miles
Founder, Duco Life
Sourcing the right materials was key. Throughout their journey, Duco have remained committed to using certified and traceable materials that have clear accountability for the environment and those manufacturing.
A prime example of the Duco ethos in action is the brand's popular Carbon Range. Not only are all carbon emissions generated in the manufacture and shipping of these garments offset through reforestation, the materials used are also made of 100% ocean plastic waste.
Learnings and challenges
Building a truly sustainable business is not easy and there have been plenty learnings for Kieran and Tom along the way.
According to Kieran, two of the main challenges they needed to overcome were costs and communication. "Best practice can cost more than turning a blind eye and therefore communicating why a product may be slightly more expensive can be a challenge" explained Kieran.
"There can also be a misconception that building a sustainable business is 'the gimmick.' I know these decisions are right for my future and the future of the generations coming up behind me, so I feel passionate that all businesses need to take environmental sustainability seriously" he said.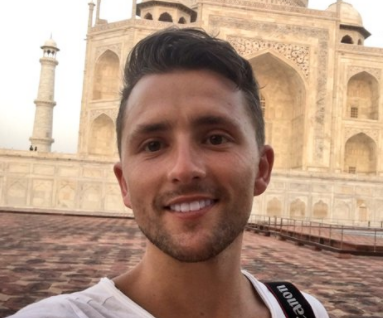 "
Our decision making on sustainability has been a journey in itself. Every business, regardless of what you do, what you sell, what you make, no matter how big or small, has to pay attention to the impact they are having on the planet. You need to consider the communities you serve, the societies you operate in, the way that you portray yourself and the way that you deliver, handle and conduct your business."
Kieran Miles
Founder, Duco Life
Selling online
The majority of Duco's sales are through their website so establishing a strong online presence has been essential.
"For us, developing a multichannel strategy was the way forward, especially in this post-pandemic world" Kieran explained. "Online can be particularly powerful in building trust by speaking directly to your consumers which is especially important if your brand has a story to tell.
Joining GS1 UK
Duco Life joined GS1 UK as soon as they realised how important unique barcodes were for selling their products.
"Alongside creating a team GB kit and putting it on the backs of the athletes, actually selling our products online and in store were truly iconic moments in our journey and that simply would not have been possible without our GS1 barcodes" Kieran said.
"Since using them, I have realised there is so much more to my membership" he continued. "GS1 UK will pull the right people around you, whether it is other founders with shared ambitions of creating the next disruptive organisations, or trusted experts who can make sure your products are higher up the rankings of google, registered on marketplaces, other online platforms and more."