EDI guidance: the bigger picture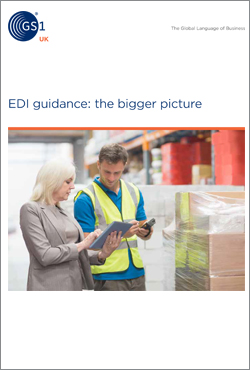 Want to learn more about EDI? Read our guide to understand EDI beyond basic orders and invoices
This guide is for you if you're already using EDI to some degree, but you want to know what else you can do to enhance communications with your customers and suppliers.
If you're not yet using EDI, then start with EDI guidance for new users.
Covering the scope of EDI beyond basic orders and invoices, and how it can positively impact your business. For commercial, accounts and sales people it gives an insight into an alternative channel of doing business, which gives opportunities for improved efficiencies and business benefits.
Although it's not a technical document, the guide still has relevance to technical people by providing that all-important understanding of where technical applications sit within the overall business process.
What's in it?
The extensive guide covers:
What you can do with EDI
Relevance to your business
Additional messages and their benefits
You'll also find helpful steps to follow on the road to full EDI implementation.
Read the guide now to understand more (PDF)
More help?
We know EDI can be complex so you might need more help. We offer training and we have a network of accredited Industry Partners who know EDI inside out. Or you can contact us directly.