Powering traceability in a clinical setting
The highly-anticipated GS1 UK Healthcare Conference will be returning on 17–18 March 2022 to bring you even more valuable insights into the world of GS1 standards in healthcare.
Building on themes of patient safety and digital transformation, our agenda will look at how GS1 standards power traceability in a clinical setting.
Our eight key themes
Patient safety strategies
A deep-dive into the "how" and "why" behind national patient safety and digital-centric healthcare strategies.
Medication safety
Exploring everything from closed-loop medicines administration to best practice for reducing dispensing errors.
Medical device traceability
A closer look at UDI, The Medical Device Information System and the future of device regulation in Great Britain.
Operational efficiency
From sterile services to e-procurement, we look at how GS1 standards are being used to drive process efficiencies.
Supply chain excellence
Harnessing the power of GS1 standards to streamline supply chains and improve traceability in a clinical setting.
Sustainable healthcare
How GS1 standards are being used to reduce excess wastage and support sustainability in healthcare.
Scan4Safety in Wales
With a focus on national inventory management, learn more about the plans for Scan4Safety in Wales.
Scan4Safety in Scotland
A nationwide view of Scan4Safety in Scotland from the collective viewpoint of the NHS Scotland Health Boards.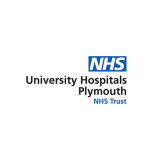 "
It was great to hear about the pioneering initiatives being taken forward. The benefits are clearly being evidenced for others to follow. GS1 must now be adopted at pace across all acute hospitals and the wider care communities they serve. It is not just about saving lives, using GS1 standards supports the creation of a sustainable healthcare service that future generations can rely on."
Richard Price
University Hospitals Plymouth NHS Trust
Our sponsors
With the collective support of our partners, we are able to drive adoption of our GS1 standards in healthcare to deliver traceability across the healthcare landscape.