How to... measure your products correctly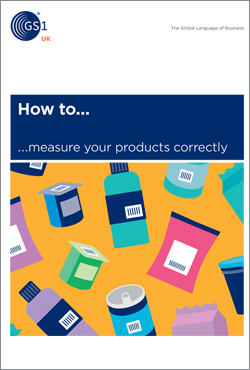 Accurate product data is an essential component of a visible, secure, and sustainable supply chain – yet research has shown that 80 per cent of professionals have little idea how to measure the products they sell.
In this fully illustrated guide, we take you through the steps you need to take to ensure your products are measured properly and consistently in a standardised way.
This handbook is an abridged version of the full GS1 GDS Package Measurement Standard, which focuses on grocery products. Please refer to this for more detailed information that might not be not covered in this guide.
How to measure your products correctly (PDF)
Still confused?
If you are, contact us and we can help. Or book on to one of our training courses.