Guide to using My Numberbank
Use My Numberbank to create and manage your GS1 numbers and barcodes
If you need help at any stage you'll find it here, or you can always get in touch with us.
Getting started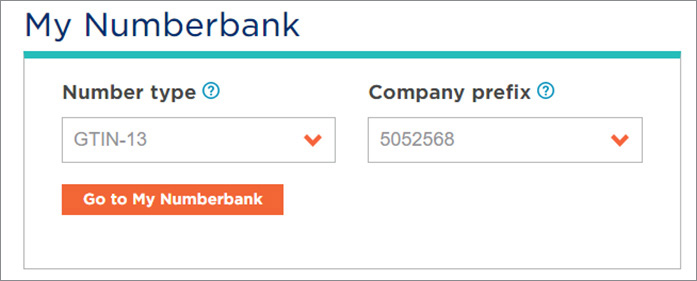 Adding product information
Under the Find numbers header you will see your numbers listed
To add a product information click on Use next number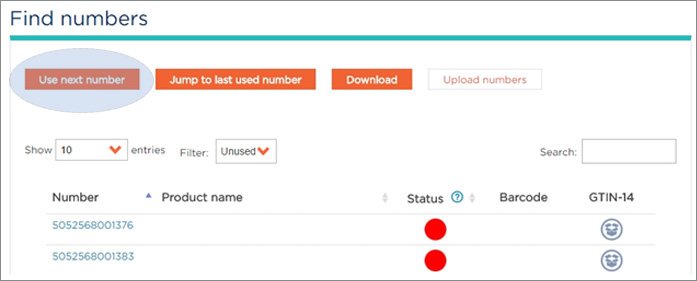 After clicking on Use next number a pop up will appear. Here you can add the information about the product that you are assigning the GTIN to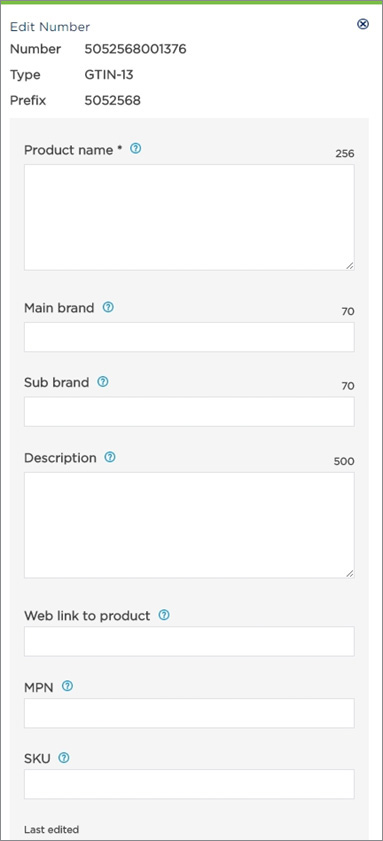 Fill in all of the fields. When you have filled in all of the fields the Status indicator will change from Red to Green

To edit an existing description and product information please click on the number. This will launch a pop-up where you can edit the information associated with that product
Creating barcode images *
Click on Create in the barcode column

Select the appropriate drop down options (Print method, Mag factor and BWR)
Click Download image to create an EPS file which you can save to your PC
Downloading and uploading product information
Click on the Download button


Input the relevant product information into each column
Save as .CSV file
Then in the Numberbank, click Upload numbers

Click Browse to locate the file and then click Save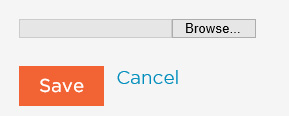 You will receive email confirmation once processed
Creating GTIN-14s (Outer case identifiers)
One you have created a GTIN-13 you will be able to create a GTIN-14
Click on the box icon to the right of the number in the GTIN-14 column

To add your first description, click on Add to the right of the number

Type the description into the box that appears and click Save
To edit an existing description click on Edit to the right of the number

Please note that the outer case number starting with 9 is reserved for variable measure products
---
* You have access to three barcode images free of charge as part of your membership. After that they are chargeable. The majority of our members will use a printing company or invest in their own software for the barcode images.