GS1 UK Approved
Sato UK Ltd
Label printer, thermal label printer, barcode printers, thermal barcode printer, RFID printer, barcode printing, industrial barcode printer, barcode solutions, wristband printer, wristbands, food label printer, mobile barcode printer, food regulation labels, retail barcode printer, garment label printing, food label printer, warehouse labels, logistics labels.

Contact information
SATO is a global barcode and RFID technology company focussing on data collection and label printing solutions. Specialising in retail, industrial, healthcare, logistics and government sectors, our solutions enable businesses to identify, track and manage people, products and assets.

SATO provides easy-to-integrate thermal printers, hand labelling systems, consumables and software solutions to improve accuracy, productivity and conserve resources.
Founded in 1940, the company has been continuously at the forefront of the industry extending the use of auto identification technology.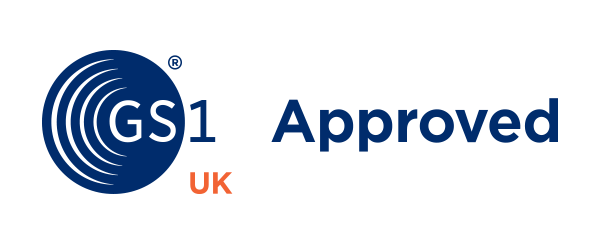 Approved products
Sato have been approved for their products, CT4-LX and the CL-NX Series.
Next generation 4" smart desktop printer
An example of true SATO innovation and 'ceaseless creativity', the intuitive CT4-LX printer is the perfect blend of compact dimensions and powerful performance. Designed to save time for operators and significantly increase efficiency in fast-paced business environments, the printer utilises thermal and direct thermal printing up to 128mm width in tear-off or continuous operation. The CT4-LX is ideal for a wide range of practical commercial applications, including price labelling, inventory management and shipping labels.
The innovative printer has industry-leading emulation formats that enable the CT4-LX to integrate seamlessly into existing workflows, saving time and money throughout the value chain. RFID capability HF/UHF is also a key feature of the printer, providing heightened flexibility, large data storage capacity and increased data collection throughput, along with greater immediacy and accuracy of data collection.
Certificate, public report and product information sheets
Next Generation Universal RFID Printer Range
The CLNX printers with RFID option reads, writes and prints a wide range of UHF, NFC and HF* smart labels and tags, while also printing human-readable text and scannable barcodes. SATO, a trusted industry leader and one of the first to apply RFID technology to its line of industrial thermal printers, makes RFID selection and deployment easy. The CLNX RFID Series of Thermal Printers assures a successful implementation of RFID for case carton, item level, pallet ID label and tagging.
The CLNX RFID also has a double UHF coupler configuration technology which allows to use label pitch until 8 mm and on-metal application.
This device is also compatible with SATO Online Services (SOS).
*CL4NX only
 
Certificate, public report and product information sheets