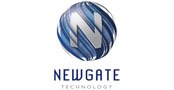 GS1 UK Partner
Newgate Technology Ltd
Powerful asset tracking and inventory management systems for the healthcare industry, rooted in the GS1 system and our background in lean manufacturing processes.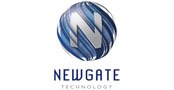 Established in 1988, Newgate Technology is a leading supplier of computerised healthcare systems and specialist data collection systems in the UK, Republic of Ireland and Australasia.

We are based in Scotland and originally started life providing purely bar coding and data collection systems.

Today our specialist Barcoding and RFID Division provides and supports innovative business solutions for virtually any automatic identification requirement throughout the UK and Ireland. We have been an accredited GS1 Solution Provider since 2011 and GS1 is embedded in all our systems.

We are experts in wireless networks, handheld terminals, bar code labelling, scanning, thermal printing and radio frequency identification and cover every industry for projects ranging from stock and warehouse control to the automatic identification of livestock.

Our Healthcare Systems Division has been providing pioneering hospital management systems since 1993 with Nexus systems being available from a single department to a country-wide, fully integrated, solution.