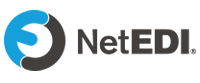 GS1 UK Partner
NetEDI Ltd
Our vision is to connect buyers with suppliers, globally and locally, to help them share, manage, and collaborate on data and events across the entire procure-to-pay process. As a result, people benefit from an end-to-end visibility of their entire order-to-cash process, enabling our customers to make faster, better decisions.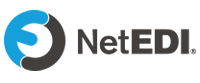 NetEDI is proud to be part of the Cegedim family. The acquisition in 2019, enabled us to accelerate our journey.
Whether your business needs to connect through EDI, API or simple flat files, our i-PaaS solution is designed to cater for all those options. With in-built connectors to all major ERPs, ecommerce platforms and other business operating systems, we make integration and automation easy.
While integration is at the heart of what we do, it is not the end of it. The speed of onboarding your trading partners is one of the most critical success factors in our projects. Our managed service is designed to deliver a fast onboarding process of your suppliers and buyers once your initial setup is completed, as well as looking after the ongoing management of these connections – creating and managing a digitised ecosystem of suppliers and buyers.
None of the above would happen without our employees. We thrive to create and retain a diverse and talented team. Our door is always open for anybody who can contribute to our journey. The environment we inspire to create is one that rewards innovation, collaboration and persistence, but it also encourages to have fun along the same journey.