GS1 UK Approved
KhooCommerce
KhooCommerce is a cloud-based software system that automates and streamlines operations for Amazon Vendors, through the implementation of Serial Shipping Container Codes (SSCCs), GS1 standards, Warehouse and ERP integrations, to reduce paperwork and increase efficiency.
EDI

KhooCommerce aims to help Amazon Vendors with the challenges that can arise when managing an account, namely:
Purchase Order Management, such as stock allocation and acceptance

Advanced Shipping Notice (ASN) creation, the generation of Serial Shipping Container Codes (SSCCs), License Plate Receive labels which reduce shortages, creating mixed cartons and pick lists

Invoice management and synchronisation to accountancy systems
We are based in the UK and aim to help businesses scale their operations with Amazon Vendor. Often there can be a large administrative burden in handling purchase orders, generating shipments and making invoices. As sales grow companies may look to get Electronic Data Interchange (EDI) integration and automate various processes. KhooCommerce allows you to grow your sales on Amazon without the need to employ more administration staff.
KhooCommerce is also ideally suited to those businesses that send mixed cartons to Amazon Vendor. Filling in the Carton Level Information (CLI) as part of the Carton Information Compliance chargeback requirement can be a slow and laborious process. KhooCommerce allows companies to generate the required shipping labels directly from the warehouse floor and reduces the touch points per order.
KhooCommerce can be integrated to any ERP, old or new. We have a series of native APIs and also can operate over XML and CSV. We integrate to Amazon Vendor via EDI.
If you are growing on Amazon Vendor, examining a large paperwork burden, and looking to implement SSCCs, License Plate Receive and EDI integration, then we'd be delighted to hear from you. We are proud to work with GS1 UK and assist their customers with integration to Amazon Vendor.
If you are confused by Amazon's new carton labelling process, you can watch our recent webinar with GS1 UK to learn more about GTIN Receive and/or Licence Plate Receive, and how we can work with you to support your business' needs.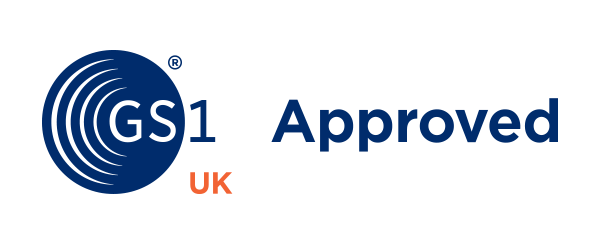 Approved products
KhooCommerce have been approved for their product – KhooCommerce.
KhooCommerce provides Amazon Vendor EDI solutions to automate, streamline and optimise your operations to Amazon Vendor. 
Vendor can involve large amounts of administrative work and KhooCommerce is a world-leading solution for order management, ASN creation and EDI for Amazon Vendor. Fully customisable to your ERP, KhooCommerce can work in parallel with your existing systems (such as NetSuite, SAP, DEAR systems, Unleashed, custom ERP) or as a standalone system. 
Whether you are just starting on Amazon Vendor or are well established, KhooCommerce could save you tens of hours of administration and thousands in chargebacks every week. The bigger you are, the more your savings will be! 
We are proud to be a GS1 UK-Approved partner using standards of SSCCs for License plate receive.