GS1 UK Approved
EDI Plus Ltd
EDI plus is a fully managed EDI provider based in the UK and hosted in the cloud.

We are a market leader in EDI services, B2B collaboration, systems integration and value added intelligent applications. 

Contact information
EDI Plus Limited is an EDI Service Provider based in the UK offering numerous Fully Managed Data Interchange Services hosted in the cloud.
We are experts in all aspects of EDI services, including B2B collaboration, point-to-point transactional exchange, systems integration, Web Portal methodologies and value-added intelligent applications. In accordance with the Department of Health and Social Care's (DHSC) Scan4Safety initiative, we are accredited PEPPOL access point providers, enabling NHS trusts, clinical commissioning groups (CCGs), healthcare suppliers, and NHS trading partners, to exchange information through the PEPPOL network in line with the DHSC recommendations.
We are well-versed in managing 'standard' trading documents (purchase orders, acknowledgements, advanced shipping notes, invoices, credit notes, etc.) as well as being able to process sector-specific transactions such as shipping manifests for logistics clients.
We exchange information using traditional EDI formats and methods…
(Tradacoms, EDIFact, EANCOM, X12, VAR)
…other prescribed methodologies…
(CSV, XML (including GS1 XML), BIS (used by the PEPPOL Network), iDocs)
...and fully bespoke file formats appropriate to the specific needs of our clients.
As well as recommending 'best-of-breed' communications protocols, we are able to integrate with any specific protocols used by our clients including AS2, AS4, FTP and SFTP.
We provide services to clients in a range of business sectors, including:
Healthcare
Manufacturing and distribution
Retail and wholesale
Hospitality
Utilities

We work with our clients to achieve effective integration with their trading partners who are capable of document exchange using traditional EDI methods, and with those clients and their trading partners who are not able to adopt this approach. This includes fully bespoke data exchange processes and the provision of Web Portals that can be branded to our clients' specific needs.
Our clients are therefore able to achieve the widest possible coverage for electronic data interchange (EDI) with maximum flexibility. As a standard part of our service we deal directly with all nominated trading partners, so that our clients do not need to buy in the necessary specialised skills that are required for effective, high quality integrations.
In short, EDI PLUS is a secure, scalable and flexible service, supporting a wide variety of data translations and communication protocols. These work with existing or new communication methods and data formats, and result in a very cost-effective and business-optimising EDI Service. We provide integrations that are 'any to any' and 'many to many'.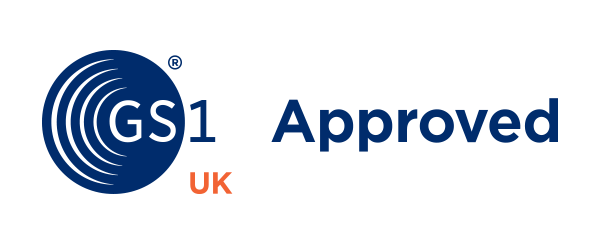 Approved products
EDI Plus have been approved for the following products/services:
Data transformation services
MaxIMS
PEPPOL services
The EDI PLUS Service is secure, scalable, and flexible, supporting a wide variety of data translations and protocols between trading partners. We implement traditional EDI formats – EDIFact, Tradacoms, X12, EANCOM, PEPPOL, GS1XML, iDocs – or alternative, often bespoke formats such as XML, CSV and TXT, using standard communications protocols – AS2, AS4, FTP, SFTP, etc.
The type of transactions the service deals with is many and varied but will typically cover the procurement requirements of our clients – purchase orders (POs), delivery notifications, invoices, and remittance advices. Other document types that may be exchanged include manufacturing schedules, products and prices, and customs information etc., as identified by individual business requirements.
To supplement integrated EDI techniques, we provide Web Portals to enable the smallest companies to be included in EDI exchanges.
Certificate, public report and product information sheet
MaxIMS is a fully functional stock management system which monitors and maintains appropriate local stock levels across individual organisations or selected departments/environments of an organisation. It is a hosted and administrated web application which provides inventory management facilities using internet browser access combined with local smart devices (handheld terminals or smartphones) which exchange data with the central system. Importantly, the process incorporates Vendor Managed Stock to optimise stock levels of critical products.
MaxIMS was originally developed more than ten years ago and is implemented across numerous laboratories in which their equipment and processes are used for various testing and diagnostic purposes under laboratory conditions. The critical nature of these requirements provides MaxIMS with a secure and fully reliable pedigree for stock management within the specific environment of the healthcare sector. The process is attuned to GS1 coding standards and barcodes, and is fully compliant with the Scan4Safety initiative.
EDI Plus is an accredited PEPPOL Access Point Provider. We provide a proven methodology to achieve interoperability between healthcare suppliers and customers (NHS trusts) as part of the Scan4Safety initiative. Up to four document types are usually exchanged – purchase orders (POs), purchase order acknowledgements, advanced shipping notes and invoices. We offer two separate approaches to achieve PEPPOL compliance:
Our integrated solution links directly with clients' ERP services and provide appropriate translation and transmission services to re-format and transmit documents into, and out of, the PEPPOL network and provide full automation. 
Our Web Portal solution interacts with the PEPPOL network allowing clients to process documents using intuitive screens as an alternative to full integration. Details on the initial document (usually a PO) are used to provide the requisite information of the "responding" documents to minimise manual intervention.
Certificate, public report and product information sheet