GS1 UK Approved
Buyerdock
Buyerdock is an online platform that gives brands control over their products, helps them connect with consumers via a 2D-QR Barcode and app.

Contact information
Buyerdock enables brands to create new messaging and marketing opportunities through GS1-powered 2D-QR codes printed on-pack. These next-generation barcodes offer a range of extensive features that help businesses meet a wide range of complex needs by instantly connecting consumers to dynamic, real-time content at the scan of a smartphone.
From 1 January 2023, new EU laws require all consumer products sold in France and Italy to provide recycling information in the local language. All wine sold in the EU in 2023 requires a QR code to offer the consumer more information, such as allergens and nutrition.
To help meet this challenge, any brand hosting product information on the Buyerdock app will have the ability to update or publish new information to their consumers directly via the 2D-QR Barcode.
Key benefits include:
Brands can quickly and easily comply with new laws and meet changing regulatory requirements across global markets – particularly recycling
Manufacturers have the ability to forge direct relationships with customers through an array of digitally-stored information, including recycling, sustainability, nutrition, promotions, social media, certifications and more
Cost-effective for companies of all sizes – each product barcode is free with access to the web app from £1 per month
Reduced packaging costs – information can be stored and delivered digitally, reducing packaging, costs and environmental impact
Simplicity and efficiency – one interface for all communication requirements in all markets, which helps to reduce brand overheads
Easy access for customers via a QR code scan on a smartphone, with no app download or registration required (see attached images)
Delivers trusted information, including allergens and nutrition, which helps to make products more accessible for consumers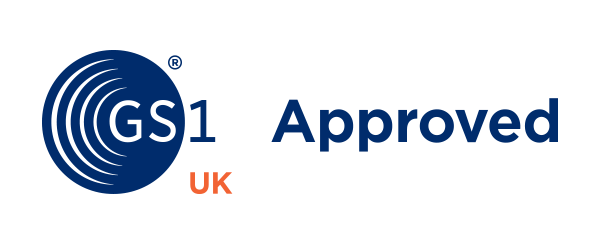 Approved products
Buyerdock have been approved for their product Buyerdock.
Buyerdock is a UK online platform that gives retail buyers the ability to discover and instantly access a broad range of relevant products and brands by filtering for innovation, sustainability, category or simply for something to fit a current gap on-shelf.
Each product is added to Buyerdock once, we check and verify the GTIN, this data can then be seen by retail buyers easily in one place.
Sellers list their products once, for instant visibility, creating a global marketplace for all brands, connecting to relevant retail buyers from independents to major retailers.