Partner finder
Our partners will help you implement supply chain solutions that use GS1 standards.
All partners are accredited, meaning they are examined by us in their chosen area of expertise. They demonstrate a high level of knowledge and understanding of GS1 standards and are committed to maintaining this knowledge.
We also certify specific solutions to ensure they are capable of correctly and consistently implementing GS1 standards.
To find the most suitable partner select any of the categories below.
View our partners
Stibo Systems is a global leader in Master Data Management (MDM) solutions. Over the last 30 years, we have helped teams in the manufacturing, distribution, retail, healthcare, travel & hospitality, automotive, CPG and grocery industries manage master data on a global scale.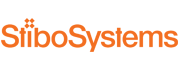 RFID, barcodes, NFC bespoke, ruggedized labels. Project Management/Installation and consultancy services.