Find a GS1 UK approved partners to support your business needs.
A partner with a GS1 UK approved product, has demonstrated the product's ability to correctly and consistently support applicable GS1 standards.

To find the most suitable partner and/or products, select any of the categories below.
Partner listing
View our partners
GS1 UK Partner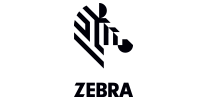 Zebra offers an extensive range of asset-tracking technologies incorporating mobile computing, data capture, barcode, wireless LAN, RFID, location systems and Zatar™, the cloud-based Internet of Things (IoT) platform.
View details