Industry news
Read our industry news and watch our latest videos
We work with many companies in multiple industries, and collaborate with other leading industry associations. Read our latest news and you will learn how our standards are being applied throughout the UK and globally. And you can read our case studies and press releases too.
603 news items listed
Property company Jones Lang LaSalle (JJL) has said that three of the UK's largest supermarkets will make strides towards doubling the area of their 'dark stores' during 2014. 'Dark store' is a term given to supermarket warehouses laid out in a similar way to traditional stores, but only
Two farming organisations have argued that newly agreed European rules on meat labelling could actually mislead British shoppers rather than inform them due to the omission of the animal's birthplace. However, the National Farmers' Union (NFU) and National Pig Industry (NPA) have said t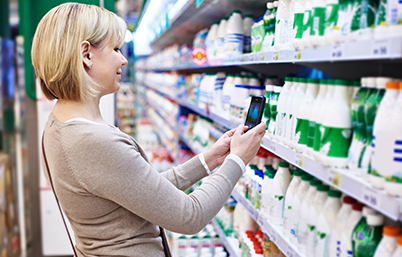 In the first of 4 articles, Jim Dickson, Head of Retail Grocery at GS1 UK, looks at the problem of poor quality product data, and how industry is finally working together to resolve it. For many years, the grocery sector has had a problem with managing product data.