Half a decade of transformational change to supply chains in one year
Keeping food moving safely: Supply chain disruptions in the time of COVID-19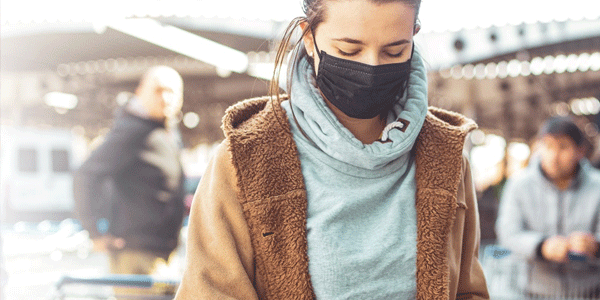 Shops selling food and life's essentials have weathered the Covid-19 storm better than any other state body or industry. In January 2021, The Times ran the headline: "Happy shoppers would rather clap for supermarkets". The article highlighted research from strategic communications firm, Kekst CNC, into whether institutions were perceived to have done well or badly during the coronavirus pandemic. With a net score of 80, British retailers came out ahead of those in most countries.

This is in marked contrast with the gloom and foreboding of March 2020, when the column inches were taken up with talk of fragile supply chains, the news was led with claims of "Coronavirus food rationing in the UK is inevitable", and learned professors wrote of imminent civil unrest.

What changed in the intervening 11 months to galvanise the trust of the British public in their supermarkets and the wider agri-food supply chain?
In essence, there was a fundamental shift in the way that industry leaders collaborated with each other and with governmental and public health bodies. Examples of inter-industry collaboration could be seen in everything from the way in which eCommerce solutions were stood up overnight; to the way beef was promoted; and the installation of Perspex screening in supermarkets.

Alongside this newfound teamwork, came a revolutionary wave of digitisation in all aspects of the supply chain – as much as half a decade of transformational change in the space of a calendar year.

What elements of this approach and consumer behaviours will continue after the pandemic? What lessons have been learned with regard to consumer trust, quality and food safety? These are just two of the challenges that will be explored by Chris Tyas OBE and GS1 UK Chair in this insightful plenary session taking place at the virtual GFSI conference 23 March at 3pm.

The GFSI conference brings together over 1200 food industry experts, both private and public, from 50+ countries around the world. Participants are able to share knowledge and gain insight into the latest science, technology and collaborative tools being leveraged for food safety around the world. This year the conference takes place virtually with a new innovative and immersive experience from 23-25 March. Register for your tickets here.