The retail supply chain's costly "forgotten message"
Category: Guest opinion piece
---
Tony Engleman, director of sales at AdvanceFirst, reveals the hidden barrier to driving efficiency improvements throughout the retail supply chain.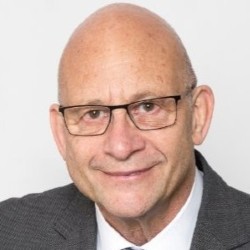 Our GS1 UK partner AdvanceFirst is a leading e-business enabler, systems integration, and electronic data interchange (EDI) Managed Service company. AdvanceFirst specialise in advanced technologies for EDI, helping business to streamline their purchase to pay processes. Enabled by global standards, such as GS1 standards for unique identification, EDI serves to promote greater efficiencies for businesses during online trading.

The introduction of EDI into the retail sector revolutionised order processing between retailers and their suppliers. It is here where the OrderResponse methodology was borne. However, the transaction processing between retailers and suppliers forms just one element of the retail supply chain. What about the rest of the supply chain? Can the same efficiencies be said for the data exchange between suppliers and their suppliers, and their suppliers' suppliers?

Tony Engleman, director of sales at AdvanceFirst delves into the detail to reveal the hidden barrier to efficacy rooted in the retail supply chain.

The forgotten message

The retail supply chain has come a long way since the days of exchanging business documents by tape using TRADACOMS as the staple business messaging standard. Today, we are fortunate enough to be able to use a wealth of messaging standards to trade electronically – the foundations of EDI.

Now it is possible to speed up order fulfilment by suppliers based on stock availability, limit the need for (and of course the cost of) excess stock holding, and eradicate the need for manual invoice processing to reduce the likelihood of processing errors.

All of this has served to develop better trading relationships between retailers and supplier – providing a greater customer experience at the front end. However, there is a catch to this success. What about the rest of the supply chain?

Unfortunately, nothing changes if nothing changes, and several exchanges between suppliers further up the supply chain are still reliant on the same manual process that have successfully been eradicated from the latter end of the chain.

It is near impossible to truly optimise the entire retail supply chain if this "forgotten message" is not communicated to all parties, and the transition to EDI is not undertaken by all.

Read the full article as Tony explains>>

---
About AdvanceFirst

AdvanceFirst Technologies Ltd is a leading provider of EDI, and Integration Software and Services. UK-based, and using our global distributor network, we have around 300 global clients covering 20 countries. We aim for businesses to achieve the benefits of EDI and electronic trading sooner by making the technology of data exchange and integration significantly more accessible, intelligent, and easy to deploy. We are also a GS1 UK partner.