Introducing the first cohort of GS1 UK Approved partner products
Following the relaunch of the partner programme, head of partnerships, Robert Flack, highlights the changes to the programme and what this means for members.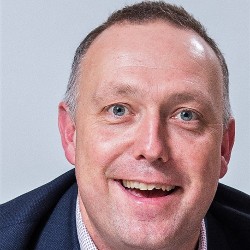 As a global standards organisation, our aim is to improve the quality of GS1 standards implementation and amplify their use across sectors. To do so, we collaborate with partners who not only advocate their use but who want to have a central role in shaping standards and promoting industry-wide change.
Earlier this year we proudly relaunched the GS1 UK Partner programme to help drive this forward – working with partners who are equally as passionate at accelerating standards adoption as we are.
At Axicon we strive to support the introduction of standards across industry. Partnering with GS1 UK has given us the extra leverage to be able to drive industry-wide change on a grander scale."

Martin Morrison, technical director, Axicon
As a member-focused standards organisation, the most fundamental part of what we do is to support you, our members, in the best way possible. We understand that each member is different, with a wide range of needs, so it is important that we can help you find products and services to fit your organisation's requirements.
With the new process, we assess key components of the partner's product(s) to effectively demonstrate its ability to correctly and consistently support applicable GS1 standards. This includes anything from being able to scan a GS1 barcode, or the ability of a system to hold any of our GS1 ID Keys such as a product's Global Trade Item Number (GTIN), a Global Location Number (GLN) for locations or a Global Service Relation Number (GSRN) for staff or patient identification.
Each partner is issued with a unique certificate and public report detailing the outcomes from their assessment so you can easily see where, and how, their product(s) use our standards.
Now, wherever you are on your GS1 standards implementation journey, you will be able to find products and services that will be able to meet your needs.
GS1 UK Approved partner products
All that is left to do, is to introduce our first 16 partners that have successfully had their product(s) approved to date. There will be many more to come.
Meet the partners:
Our work with our partners does not stop there and we continue to collaborate with each of them to deliver products and solutions that will support you.
We will be sharing regular news and highlights from our partners along the way, so keep an eye on our newsletters and social channels to keep up to date.
---