As it is in retail, scanning should be commonplace in healthcare
Following the release of the Scan4Safety report, GS1 UK's head of healthcare, Glen Hodgson, reflects on the value point-of-care scanning has to offer the healthcare sector.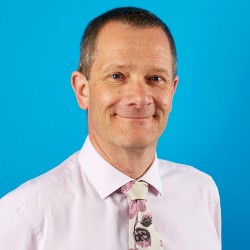 A week ago today, the highly anticipated Scan4Safety evidence report was published.

After two-years of implementing GS1 standards and point-of-care scanning, the six demonstrator sites involved in the Department of Health and Social Care's Scan4Safety programme have achieved undeniable benefits from having adopted these processes.

"Barcodes are a small but essential part of [the digital technology] revolution. We need to embrace it, now!"

Lord David Prior
Built on the principles of the unique identification of every person, every product, and every place, the Scan4Safety evidence stands as a benchmark for delivering better, safer and more efficient care to patients across the NHS.

This is also an area highlighted by Baroness Julia Cumberlege in the recent Independent Medicines and Medical Devices Safety Review (IMMDR), First Do No Harm.

Consider the horse meat scandal of 2013. The capacity to trace and remove affected products from circulation was feasible simply because it was possible to identify, track and pinpoint the exact product journey through the supply chain from manufacturer to the supermarket shelf.

In parallel, consider the faulty breast implants from Poly Implant Prosthese (PIP) that were issued for recall in 2010, and we are still in the unfortunate position of not being able to trace the some 47,000 British women estimated to still be living with them.

It is the level of certainty that traceability brings, and which retailers could bring to bear in the horse-meat scandal, that it is proposed by the IMMDR for healthcare through the development of a patient-identifiable database for procedures.

Point 2.89 of the review relating to databases states: "The Scan4Safety programme has shown that the technology exists to create a medical devices database that records the [Unique Device Identification] for each device. To move towards one hundred percent compliance across the NHS and private sector requires the collection of this data to be mandated by the Secretary of State for Health and Social Care."

Point-of-scanning has the ability to transform healthcare with a simple scan. It will enable the universal capture of who did what to whom, when, where and with what.

And it's far from complicated!

As Gavin Boyle, University Hospitals of Derby and Burton NHS Foundation Trust's chief executive so clearly put it: "The NHS has been grappling with medication errors, wrong site surgery, wrong implants – all of these sorts of problems – for years. Actually, the solutions to these intractable problems are close at hand. We're not talking about some obscure, exotic, science or technology. Scanning is what you get at a checkout at the supermarket. When was the last time you checked your bill from a supermarket? You don't have to. They're not going to make any mistakes because it's all been scanned."

This is the core principle of Scan4Safety – reducing the prevalence of mistakes to decrease the number of Never Events. Let's face it, human error will still occur, but we'll be in a better place to catch it and possibly correct it or prevent future harm, at the earliest possible juncture.

Fundamentally, this all comes back to patient safety, and, ultimately, patient safety is of the highest importance. #BetterCareCostsLess.
For the full Scan4Safety report and to explore some of data highlights, visit our healthcare portal to find out more.
Glen will also be taking your Scan4Safety questions in a one-off healthcare Between the Lines podcast special due to be released on Wednesday 12 August.

Send in your questions using the link provided before 2pm BST on Monday 3 August.

Submit a question