Rise to the challenger – smaller business in the ascendancy
GS1 UK joined Sainsbury's, the Food and Drink Federation (FDF), the Department of International Trade (DIT), data consultancy, Kantar, and the founder of condiment company, Mr Will's, for the Young Foodies panel discussion on "Changing the Game for the Game-Changers".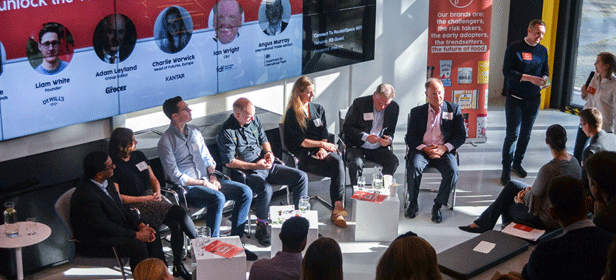 Eight takeaways from the day
Facilitated by Adam Leyland, group editor of The Grocer, the discussions revolved around the untapped potential of Britain's small-to-medium brands, and covered off some of the key points in the newly released report The Future Is Small: The How FMCG Industry Can Unlock Value In Challenger Brands.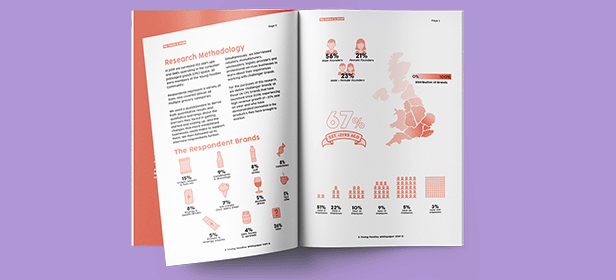 A new order for business
Commercial viability is now more about personal and corporate impact than the bottom line. There are new metrics for success, such as sustainability.
Wealth is found in experience not material
Millennial and Generation Z shoppers are driving a trend that tilts towards the enjoyment of experience rather than physical possessions.
Challengers can adapt quickly
Driving 60 per cent of category, growth challenger brands have come into being in an era of commercial and technological disruption – their status quo is a world in fluctuation, and their ability to seek out and adapt to new avenues for growth is unmatched. They also fare far better with integrating cutting-edge technology, like blockchain, into their core business offerings.
No legacy means no lethargy
As challenger brands have no legacy systems that might need to be updated or have interoperability issues, they have a head start on many competitors that have entrenched and unwieldy IT networks.
Margins without limits
Challenger brands can create products in lower volumes but with higher margins, offering manufacturers the opportunity to increase their own margins as a result.
An unlevel playing field
Despite the agility and adaptability of challenger brands, there are a number of barriers in the way of success that have led a quarter of entrepreneurs to thinking of shutting up shop, such as:
A focus on short-term profitability within industry
Antiquated processes that don't accommodate smaller businesses
Buyers favouring larger businesses that can guarantee instant profits
Manufacturers and 3PLs often demand minimum order quantities that set unachievable goals for smaller brands
Cash flow is king
The greatest test for challenger brands is the movement of money, which gets worse as businesses start to scale up.
Payment terms dictated by large retailers can often be unfavourable for start-ups, where delays of up to six months between the initial payment to a manufacturer and receipt of payment from a retailer can ruin emerging challenger brands.
Collaboration is key
The panel's main conclusion was that cross-industry collaboration was the only way to allow challenger brands to fulfil their true potential in the marketplace, carving out a new set of circumstances under which they can thrive.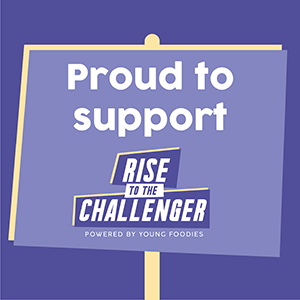 Whether it be more amenable payment terms, offering new pathways to capital or more latitude with regards to order quantities, lending a hand to challenger brands at their most crucial growth stage is a win-win scenario for UK plc.

As a supporter of Young Foodies', Rise To The Challenger campaign, we have pledged to guide small challenger brands in their trading journey, starting with the set-up of the right product barcode identifiers and information. We will offer good membership value at affordable pricing and help to accelerate growth via access to international markets.
To find out more about this initiative, and to make your own pledge, please visit risetothechallenger.co.uk