Read the latest blog in our exclusive series with Seller Sessions, on the latest industry trends for Amazon sellers.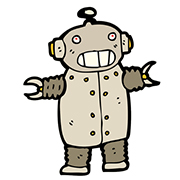 The Amazon industry has had loads of news since the last column with suspensions and ToS dominating the Amazon groups on-line, plus we've also been busy at Seller Sessions towers with our Amazon Sellers conference held on 1 June, in London with GS1 UK in attendance.
Scaling to 8,000 SKUS on Amazon
Extreme selling on Amazon is not something you hear a huge amount about. Most sellers have a SKU or two and are happy to run that business. Bigger sellers might be running tens to a few hundred and we hear some of the stories of the challenges in having multiple SKUs, variations, listing problems and managing campaigns across. Image running upwards of 8,000 SKUs and the challenges of that many listings and images. Then imagine scaling up that quickly in just over a year and all the automation needed! That is how Michael Hartman rolls and he shares his experience and challenges in making this feat happen with us on Seller Sessions.

Listen to this podcast below
Product research with brand analytics
When you're looking to enter the market then making sure you're using the latest and most accurate data is key, get the selection wrong at this stage and you might already have shot yourself in the foot before you've started. Many sellers make use of various tools and their underlying data sets to base their business decisions on product selection. Brent joins us from AMZ PathFinder to talk us through is approach to used Amazon's own data when going into product selection. Amazon's own brand analytics is what Brent is using and he was so amazed when he first looked at what's available in there that he was sure someone at Amazon was about to get the boot.

Listen to this podcast below
In-depth with Casey Gauss
Being an ecommerce seller can be a bit of a solitary affair, many sellers pass comment on how little they see others as they are focused on their business and often remote working or at Home. Social contact is not a key attribute of the e-commerce industry. To help get to know the key figures in the world of Amazon FBA we've run our 'In-Depth' series where we interview and delve into the lives of these top people. You will find out what their first jobs were, what their parents instilled in them, the books that have influenced them and what advice they give and as importantly, what advice they actively call out as bad. Listen in to the 'In-Depth' series and find out who wears socks on their hands to code and which has a past life as a school teacher and cage fighter!

Listen to this podcast below
Price optimisation, customer psychology & split testing
A perennial question and a crucial factor in any seller's business be that retail or on-line is pricing. We've asked an expert on pricing to give us some tactics and approaches to help us optimise pricing and better understand the psychology of the customer when it comes to pricing. Paulina Masson goes into detail around the value of split-testing your pricing, how we are constrained by our own views on value as sellers which limits our options when pricing our products, price movement as a tool and how free-shipping and pricing levels can be a win-win for seller and buyer.

Listen to this podcast below
Ranking factors pt 1
There's a lot that goes on in the industry and we captured a bunch of luminaries and rattled through a series of hot topics in our 'Ranking Factors' Facebook live sessions. These surfaced news on the recent suspensions that have plagued the groups for recent weeks and the underlying reasons and factors that are common across them. We laid into the debate around rebates and whether they are or are not against Amazon ToS. The re-emergence of the description field in Amazon listings as an indexed field and asset to keyword ranking efforts.

Listen to this podcast below
Finally, the Seller Sessions Live conference was held on 1 June in a lecture theatre in Central London, with lots of expert speakers from around the world, and the Amazon Seller community converging for sharing and learning. There was a lot of fun with networking, drinks, a warehouse party, fish and chips and a 3.00am Boxing match with Joshua. That's it, we're all caught up since our last column – look forward to the next one and listen to the podcast in-between for more news and Amazon selling insights.
Look out for Danny's update next month.
---
Previous blogs in this series
Seller Sessions Corner – February 2019
Seller Sessions Corner – March 2019