Seller Sessions Corner – April 2019
Read the latest blog in our exclusive series with Seller Sessions, on the latest industry trends for Amazon sellers.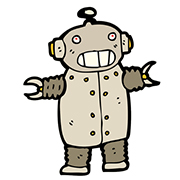 This month Danny McMillan gives us the main highlights from the European Seller Conference, in Prague.
European Seller Conference over in Prague
It has been a busy month in Seller Sessions with a fantastic range of topics tackled and some European travel thrown in to boot.

March saw the European Seller Conference over in Prague which had a large number of Amazon sellers in attendance and some great speakers delivering talks on key topics from brand identity, tactics to rejuvenate products that are failing, driving traffic, going off-Amazon and even VAT compliance. Danny gave his talk on 'PPC through a different lens'. A real spread of topics was aired and we were there with our friends at GS1 UK to meet, network and join in the sharing with other Amazon sellers from around the world.

We heard this month of some continued abuse of the market that has been tackled by the German Amazon marketplace. This has resulted in a huge number of sellers, a large number of which coming from China have been suspended for breaching VAT certification rules on Amazon. The underlying driver is the German VAT system which has triggered this action but it's a signal to sellers that if you are to sell on the Amazon marketplace then all sellers must adhere to the rules to make it a fair playing field.

The rumoured vendor one account due to launch soon came up, this is Amazon's drive to focus on brands. A recent spike in black hat activity is likely an indicator that many of those who have systematically abused the vendor central accounts are taking their last chance to get in attacks before Amazon shuts the door on them.

The debate around affiliate marketing and whether or not it has a place in the Amazon seller world came up this month. We had a debate from both sides of the fence as to whether as a seller there is a benefit to using affiliates to help market and sell your products. The other side being the challenges of entrusting your 'image' of your brand to a third party that may not use tactics and messaging that your brand may want; interesting with valuable arguments for both.
The Accuracy of Amazon Product Research Tools
A veteran in the Amazon space and a titan in the tools used by Amazon sellers joined us this month. Greg Mercer is the brains and power behind Jungle Scout the research tool used by most sellers at sometime in their Amazon journey. Greg is on a mission to improve the accuracy of the Amazon data that is shared by the research tools out there. He has been running a project to assess how accurate the results are from a number of the tools available. Taking a scientific approach and ensuring the integrity of the testing he is systematically improving the accuracy of the results from Jungle Scout which raises the bar across the industry for other tools as well. This can only be a good thing for us as Amazon sellers.

While with us Greg mentioned that there is a new capability available from Jungle Scout to help Sellers find solid factories and suppliers via the new Jungle Scout Supplier database. Take the hassle and hours of research out of searching for that reliable supplier and seek them out using this new tool.

Listen to this podcast below
The Tooling For Manufacturing Your Amazon Products
We also were joined by Jared Haw to enlighten us all on manufacturing and prototypes. To differentiate ourselves from other products we're constantly looking to innovate. Crafting your own product is the ultimate differentiation but getting there is tough. Jared talks us through the process and the tooling used, explaining in detail the moulds, milling, CNC tooling and materials you might use in manufacturing your own parts or even products. The pitfalls around intellectual property, ownership of tooling, sharing tools and production runs plus the timescales and lead times are all covered to help us grow our businesses.

Listen to this podcast below
Amazon GURU Bashing
Finally, the integrity of sellers came to the fore this month with a panel of respected industry speakers and educators coming together for an open discussion about how the community is behaving. There have been some recent examples of educators selling training or knowledge products to new entrants into the Amazon selling world in ways that have not benefited the community. There have also been recent examples where the 'calling out' of those sellers and tactics has been communicated in ways that have enflamed groups and part of the industry. This open discussion airs the problems and opens the path for the industry and our community of responsible sellers to 'do the right thing'.

Listen to this podcast below
That's it from Seller Sessions corner for another month.
Look out for Danny's update next month.
---
Previous blogs in this series
Seller Sessions Corner – February 2019
Seller Sessions Corner – March 2019
Seller Sessions Corner – June 2019