Read the latest blog in our exclusive series with Seller Sessions, on the latest industry trends for Amazon sellers.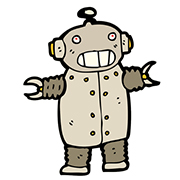 Emotion vs logic
We've had some very interesting sessions for July. Starting off with Karyn Thomas joining the show and talking through the immense value in effective copywriting on emotion to increase conversions on product listings.

Listen to this podcast below
Post prime day PPC roundtable
Followed by our powerful sessions covering DMCA and seller rights on Amazon and some precedents set in US courts affecting the future of seller's rights. Sellers everywhere are prepped for Prime Day and our panel of experts gave helpful advice on how to tackle PPC campaigns. What more can we ask for?

Amidst all of these is the insatiable question - what is the magic key to Amazon success? What are the secret ingredients to getting people to buy your product?

Listen to this podcast below
Must-attend Amazon seller events around the world
We've discussed events in Europe and Asia with the organisers. Listened to Meghla Bhardwaj (India Sourcing Trip and Global Sources Summit HK), Michael Michelini (Global Asia Podcast and Cross Border Summit) , Dan Ashburn (Co-founder of Seller Events and China Magic Trip), Prabhat Shah (AmaFest), Augustas Kligys (Europe SellerCon Prague & Amazon Advertising Events) and Emily-may Ralston (Linnworks).

In a bare-all session they give us all the information that can help take sellers to the next level. But none of this will work if sellers do not use these tools and bring their efforts to play. July has been a gift, from those who have learned the game to those who are starting out or are struggling in Amazon.

Listen to this podcast below
Five experts take on the rise of the chatbots in Amazon
We've also brought interesting discussions to the table packed with how you can use data, where you can run them and use them to your advantage. Now chatbots are a real game changer. We spoke to our experts for their tips, tricks and information on how to run chatbots, where to look for help and what works and what doesn't.

Listen to this podcast below
Why search volume doesn't matter with Tomer Rabinovich
We've also broken down how sellers can bring together a top team by drawing inspiration from people like Ash Thompson and Tomer Rabinovich, breaking down into details how these guys started out. Showing clearly that how these guys have adopted in order to grow their business.

Listen to this podcast below
Failure is not final (on or off Amazon)
The trade wars have also changed the scene for sourcing for Amazon sellers. We now see the need to diversify sourcing and India, Malaysia, Indonesia and other countries in Asia are now being eyed by sellers for sourcing. It helps to know that when one door closes, then there are windows that open up opportunities worth looking into. Our sourcing experts have also weighed into the need to create relationships with suppliers. Diversification is the keyword today for sourcing. Placing all your eggs in one source can paralyse your business in the long run. And staying on top of the news is paramount.

Listen to this podcast below
Look out for Danny's update next month.
---
Previous blogs in this series
Seller Sessions Corner – February 2019
Seller Sessions Corner – March 2019
Seller Sessions Corner – April 2019