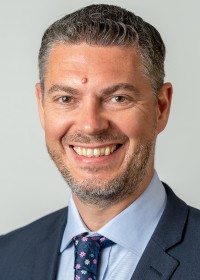 Greater Manchester Health and Social Care Partnership's (GMHSCP) individual trusts have been on their own GS1 standards adoption journeys for some time now. The widespread implementation of GS1 standards has become an integral part of our strategic digital maturity plans. So much so, that we have made this a deliverable of our regional digital strategy 2020–2022. 

We started off by working with GS1 UK to understand each trust's position in their own adoption journey and have since embarked on a wider Scan4Safety implementation programme. Today, each of the trusts are working collaboratively to ensure that they are adopting GS1 standards to enhance supply chain efficiency and deliver improvements to patient safety. 

Our commitment to the roll out of GS1 standards is in part attributed to compliance with the NHS eProcurement strategy which mandates their use. However, the benefits to improving procure-to-pay processes and driving end-to-end supply chain efficiency is greatly valuable to our day-to-day operations.

For our suppliers, we are working towards sending fewer invoice queries and dealing with less delivery queries which allows us to focus on other core business tasks. These benefits go some way towards highlighting why GS1 standards adoption is central to the NHS contract – for those supplying goods into the NHS. Furthermore, the recent 2019 Falsified Medicines Directive and the European Medical Device Regulation, have also set requirements for the unique identification of medicines and medical devices.

With the impact of Global Digital Exemplar programmes, and a drive for open standards and interoperability, trusts and suppliers have progressed significantly with digital maturity both regionally and nationally. The capturing and sharing of GS1 standards are critical for our systems across the Greater Manchester region.

While there has been progress to date with the majority of larger suppliers adopting GS1 standards, it's a crucial time for all suppliers to the NHS to uniquely identify every product so we are able to track and trace across GMHSCP. Doing so will enable us to improve patient safety by making product recalls quicker and ensuring that products are in the right place for when we need them most.

It is important that the availability of goods and equipment does not impact efficiency or create delays in patient treatment. Scan4safety and the adoption of GS1 standards provides a way of ensuring a viable and sustainable supply chain. 

*Neil Hind is currently Greater Manchester NHS procurement programme director.