POP is a technology powered concept store that will display your products over six days, exposing you to 100s of industry leaders and key stakeholders.
Driven by Product Guru, POP features on-shelf and in-store technology to display product data and videos to expose your brand like never before.
Each category is on show for six days in a stylish venue, merchandised as a retail store that industry stakeholders such as buyers, investors, influencers, press and sales agents peruse at their own leisure.
The competition
We are giving away a headliner slot worth £595, which gets your products on the top shelf for maximum exposure at the event. For details on how to enter, view the instagram post below.
When you upload your video as a post or to Instagram reels you must tag @GS1UK as a collaborator or otherwise we won't see your entry. Further details of how to do this are in the image below.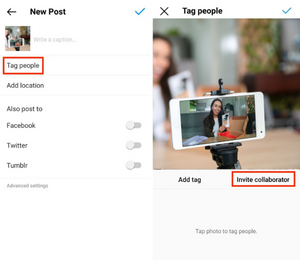 Get creative, you don't have to just sit and talk to camera. You could show off your product, how it's made, how you use it. What makes it different? We want to hear about it.
Terms and conditions
Submissions close Sunday 28 August 2022 at 23:59
We will review the submissions and select the winner, which will be announced on Tuesday 30 August 2022
UK brands only
Product categories for this event include all products across the ambient categories including Food Cupboard, Drinks, Sweet and Savoury treats. Please note that chilled and frozen categories are not covered for this event.
If you win you must be able to send your samples in the delivery window between 29 August and 7 September 2022