Following a consultation on the future regulation of medical devices in the UK, the MHRA have stated their intention to authorise GS1 as an issuing entity for the unique identification of medical devices.
To find out more, read our news summary or the full GS1 UK response on the public policy section of our website.
A full review of the feedback was conducted and, on 26 June 2022, the Government published a detailed response stating their intentions for the future of medical device legislation in the UK.
The proposal for future regulation
Of 183 respondents 87% advocated for the use of GS1 standards to identify medical devices on the UK market. Plus, when asked about the identification  manufacturers, UK Responsible Persons, importers and distributors, the responses were split almost evenly between the options of using DUNS, GS1, or MHRA own identifiers. 
Based on the consultation's recommendations, the government will:
require all manufacturers of medical devices to assign Unique Device Identifiers (UDIs) such as GS1 Global Trade Item Numbers (GTINs) to any product placed on the market
require all reusable devices to bear a scannable UDI carrier such as barcode or Radio Frequency Identification (RFID) tag
issue essential requirements and guidance for Basic UDI device identifiers (BUDI-DI) to ensure the rationale for, and value of, collecting this information is clear
The impact and benefits
This means that device manufacturers and suppliers will be able to use GS1 standards in order to meet the proposed UDI requirements, making compliance easier and bringing UK regulation in line with the rest of world. The press release explains more.
Since the majority of medical device manufacturers and suppliers are already using some of the named approved identifiers, this means most will not need to make any adjustments to their current practices.
Head of healthcare, Glen Hodgson explains, "When the Department of Health and Social Care published The NHS eProcurement Strategy in 2014, GS1 standards were mandated for use. Many manufacturers and suppliers  have already adopted GS1 standards to meet this requirement."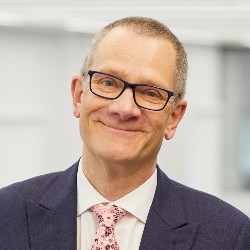 "
Further to this, more than 90% of medical device manufacturers use GTINs as the primary identifier in the FDA Global Unique Device Identification Database in the US. Couple these points with the fact that GS1 is already authorised as an issuing entity for many other global device regulations, we are pleased to see the MHRA align on this matter."
Glen Hodgson
Head of healthcare, GS1 UK
"We will continue to support our members with the adoption of GS1 standards to ensure consistency and standardisation across the board. It is a key part of ensuring traceability and, more importantly, patient safety."