How to... manage your GTINs properly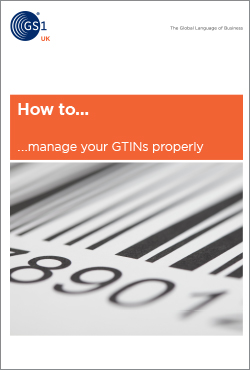 In this quick guide, we take you through the necessary steps to avoiding common mistakes made in GTIN management.
From the outset, the guide takes you through the three guiding principles that should be reviewed by any brand owner when considering if a change to a product GTIN is required.
In addition, we take you through the ten further rules that offer direction as to when a GTIN should be changed.
This is a streamlined version of the Global Trade Item Number (GTIN) Management Standard. Please refer to this for more detailed information that might not be not covered in this guide.
How to manage your GTINs (PDF)
Still confused?
If you are, contact us and we can help. Or book on to one of our training courses.