GS1 UK Approved
KMsoft Ltd
At KMsoft, we use our expertise in barcoding and RFID tags to offer you innovative inventory management and asset tracking solutions, including label printers or pre-printed labels, mobile and fixed position barcode scanners, as well as all the software and training required to improve the efficiency and profitability of your business.

Contact information
Healthcare and Food Industries
Many of the features of GS1 are of particular relevance to healthcare or food distribution. Inventory Management or Stock Control is a key feature in any modern environment where goods of any nature are manufactured, stored, moved or consumed.

Standardisation of labelling and item identification is becoming of great importance. A worldwide standard means that items can be easily identified throughout their entire life no matter where the item is or who is in possession of it.

GS1 is rapidly becoming the standard method of identification and industries and health care organisations are becoming committed to using this standard.

As a small example, the scanning of a barcode may immediately identify the manufacturer, the unique product, the quantity, the date of production, the expiry date, the batch number etc. Many other items of data relevant to that product can be identified in this way.
At KMsoft, we place our customers at the heart of what we do, which means that we are delighted to deliver bespoke solutions which fully integrate with our customers' existing systems.

Get in touch with us to find out how we can help you.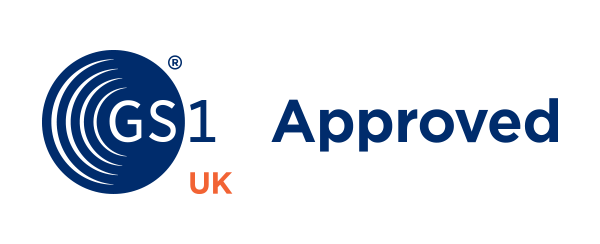 Approved products
KMsoft have been approved for their StockAssist product range which includes StockAssist Medical and StockAssist Industrial.
KMsoft's GS1 UK-Approved StockAssist product range includes StockAssist Medical, which is specially designed to help maximise healthcare and PPE stock efficiency, eliminating the risk of wastage, and StockAssist Industrial, which allows precise inventory and warehouse management by providing real-time stock reports, thus maximising time efficiency and accuracy.
The system is fully functional with non-compliant systems thereby providing a future proof way forward.
StockAssist can be either cloud hosted on our dedicated servers, or can be installed on the customer's local network server.
StockAssist comprises a web interface allowing product and stock information to be reviewed and updated from a web browser such as Internet Explorer, Firefox, or Safari allowing any networked computer access to the system.
For recording the actual movement of items in a warehouse, stores, distribution area or hospital etc. an industrial PDA is used. The PDA functions with either Windows Mobile or Android operating systems.