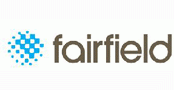 GS1 UK Approved
Fairfield Labels Ltd
The Fairfield Group has been delivering auto ID solutions since 1982 across a variety of sectors including healthcare, pharma, food and beverage, aerospace, and automotive and logistics. The team has particular expertise in RFID, barcoding, 2D codes, Unique Device Identification (UDI), laser marking and coding, key dots, OCR, verification, vision and code checking solutions and much more.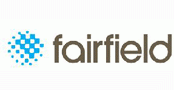 Contact information
Fairfield supply a range of goods and services to all sectors, including healthcare, logistics, food and beverage, industrial and automotive.
Established in 1982 as a supplier of labels into the auto ID sector, the company has grown into one of the UK's leading specialists in all aspects of labelling, auto ID and RFID technologies, along with bespoke solution development for manufacturing efficiencies and process optimisation.
The company has strong historical relationships with global leaders in auto ID and desktop printing, constantly adding to the portfolio with new and innovative solutions to meet the needs of an ever-changing world, meaning our delivered solutions are derived from the very latest technology and equipment available.
Fairfield's headquarters and label manufacturing facility is based in Droitwich Spa and has a customer demonstration room for demonstration and training on the company's wide range of products.
Approved products
Fairfield have been approved for their product service – laser marking of surgical instruments with GS1 codes.
Key dots are small, laser-engraved DataMatrix barcode labels that can be applied directly to an instrument's surface. Each key dot contains a unique number or a hospitals GS1 code allowing them to be tracked individually. Key dots have been thoroughly tested for sterility and biocompatibility and are safe for use on surgical instruments.
They are available in a variety of sizes starting from just 3.2mm in diameter and are sold 100 per sheet. Keydots are designed to withstand harsh environments and temperature conditions, so can last up to 200 processing cycles. They have been scientifically evaluated by an independent medical testing laboratory who established that key dots are safe to use on surgical instruments. Choose between Global Trade Item Number (GTIN), Global Individual Asset Identifier (GIAI) or GS1 DataMatrix Codes.