If you are a brand looking to sell online, break into larger markets or expand your reach, Amazon is an excellent place to start. With more than 300 million registered customers, the ecommerce giant is the largest online retailer in the world.
The opportunities for small businesses on Amazon are enormous. According to statistics published by the company:
When searching for products, 66% of consumers start their online research on Amazon
There are over 200 million Prime subscribers worldwide
3,700 new sellers join the platform each day
60,000 Amazon sellers exceeded $1 million in sales in 2021
4,000 products were sold per minute in 2021
76% of SMEs selling on the Amazon are profitable
Getting started
From first applying, setting up your account can take roughly a week although exact timescales can be category dependent.
Kevin's top tip is to always opt for a professional account rather than an individual one.
Typically, individual seller plans are for sellers selling 40 products (or less) per month, while professional plans cater for sellers exceeding 40 products per month.
A professional account includes a monthly subscription cost while an individual seller plan charges a fee for each transaction. Professional accounts benefit from the ability to create sponsored listings, eligibility to win the all-important Buy Box, the ability to manage their inventory through feeds, spreadsheets and reports, increase selling efficiency through API integration and much more.
After choosing your plan, will need to complete your registration. You can register as either a sole trader or as a limited company. Once you have registered with HMRC, you will need to provide your registration details and VAT number, business mail address or Amazon customer account details, credit card information and a valid photo ID.
You will also need a brand name or registered trademark. If the product you are selling is your own, you will need to get Amazon to accept and recognise your brand by submitting photos of your product and proof of ownership.
Amazon will manually check these photos and read everything on your label so ensure they are clear. Main images on listings will be checked by AI so need a clear white background. They may also require a face-to-face call to verify your identity, that your product exists, and that you either own or are licensed to sell your product.
The easiest way to create listings on Amazon is to upload an amazon spreadsheet. Go to your Seller Central account, click on "inventory," and select "add a product by upload." You can then select the relevant categories and download. The columns highlighted red indicate the essential information you must provide at a minimum.
Also make sure you are choose the EAN (European Article Number) option for the product identifier field and inputting your GS1 GTIN here. Amazon use different terminology which can be confusing to new sellers stating out.
The fundamental difference between Vendor Central and Seller Central is who will be selling your products. With Vendor Central, Amazon's retail team buys and resells your products to their customers. With Seller Central, you are selling directly to Amazon's customers.
Kevin recommends opting for Seller Central as both sell to the same customers. While Seller Central charges a 15% commission, you maintain full control of when you ship into Amazon and can still use or ship into their warehouse, giving you access to Amazon Prime instantly.
If you have a product that is your own, Seller Central brings even more benefits in terms of ranking and advertising. As Amazon is not already selling your product, you will rank first and, when it comes to advertising, you are paying to promote a product that is your own rather than advertising one that Amazon has already bought from you.
Distributor is when you buy from someone else to sell on Amazon. If you are creating your own products, from Amazon's perspective, you are both the manufacturer and the brand.
If you are selling in a gated category such as health & beauty, you need Amazon authority to list in this space.  These categories come with higher risk for Amazon in terms of consumer safety so they require additional checks. To do this you need to upload images that clearly show your product, brand name, name and address etc. 
The next stage is to get your brand name accepted. Going through brand registry is one part of the process and for that you need a registered trademark. The information you provide must be an exact match to the information on the IPO website. Remember a trademark can take a couple of months to register so plan for this in advance.
To register your brand name, click on stores in Seller Central, then select create a store. That will show your brand name as accepted. Copy and paste this name to ensure accuracy.
Always make sure you submit clear photos of you holding your products with your brand name visible. When adding your products, make sure the company name on your GS1 account is exactly the same as on Amazon, word for word, letter for letter.
If you are selling someone else's product, you will need to use their Global Trade Item Number (GTIN) and make sure you don't apply you're own.
Sub-brands are related to a parent or main brand, and both support and benefit from that parent. For example, Coca-Cola would the parent brand. Sub-brands are Diet Coke, Coke Zero, Coca-Cola Energy etc. Entering a sub-brand on Amazon is optional so if you don't have one you can leave this field blank. This is also the case when entering product information in your GS1 account.
Provided your brand name, logo, or trademark is on every product, you will only need to register your brand. If your logo ever changes, even slightly, it becomes null and void, so it is better to register brand name first and only register your logo once you know it is final.
Amazon listing policy requires them to closely examine all brand names to ensure an accurate match against the seller. When doing so, they are essentially asking, "who is this account registered to and who does the GTIN belong to?" If the two do not match, Amazon need to prove the seller is permitted to sell that product.
When registering your trademark in brand registry, you need to ensure the information you submit matches the information in your GS1 account. If Amazon say you don't have a brand or trademark, you will need to send them pictures to prove your product exists and you have the right to sell it.
When a spreadsheet upload fails, any errors you need to fix will be highlighted red. If this is due to brand mismatch, you will need to register your brand to get it confirmed. We recommend that anyone planning to sell on Amazon registers a trademark.
Yes, but you will need to delete and re-upload it again. It always takes at least 24 hours for any changes to be flushed out of the Amazon system. Deleting will not affect your rank or listing as this is attached to your GS1 GTIN which will always be unique to your product.
You need an Amazon Seller Central account to be on Amazon Handmade. Kevin recommends sticking with Amazon Seller Central as it provides you with far more options, and would only recommend handmade if you are selling one-off products with no barcode, such as a bespoke item piece of jewelry or a unique piece of artwork.
Selling products
The benefits of FBA are huge. As soon as a product is in Amazon warehouse it will go on Amazon Prime which could increase sales by 20% - 30%. The risks depend on what the product is and its expiry date. For example. If your product can be damaged by high or low temperatures, Kevin recommends shipping yourself.
Your GS1 Company Prefix is the main piece of information Amazon require from your GTIN as their catalogue works in a way that enables multiple sellers to sell products from one listing.
However, product data is also important as we need to know what your GTIN (Global Trade Item Number) is uniquely identifying. We recommend adding as much product information in My Numberbank as you can (such as product description, image URL, global product category etc.). Amazon, and other marketplaces are currently testing migrating to product level, so they are likely to require more information in the future.
Amazon use the final size and weight of the product including all packaging so they can determine shipping costs and requirements. However, customer facing listings and shipping listings can be different. Customer listing should always show the product size without packaging so consumers can accurately determine the size of the product. 
If your product is small or low in weight, there is a programme on Seller Central called Amazon Small and Light. Listing appropriate products here will reduce your shipping and posting costs.
Amazon use the industry standards three-foot drop test. All products they receive must pass this test to be shipped. You can send products without outer packaging if you are confident they will pass, but remember every product needs to enter Amazon "customer ready." If you wrap more delicate products, you must ensure your GTIN is still visible and products that could leak such as shampoos or lotions must be properly sealed.
No, you can upload as much or as little as you want although anything less than 20 can be tricky. Amazon may not push your products as they will be unsure as to whether you can actually fulfil the next order. 
You can sell products with a short shelf life but can only ship direct to consumer (D2C). A shelf life of at least three months is required for your product to be stocked and shipped by Amazon warehouse.
When you first set up your account, Amazon will either accept your barcodes or require you to follow their process. You can change this setting in the settings section of Seller Central. Select "FBA product barcode preference" and select "manufacturer barcode" if you want to use your GS1 GTIN rather than an Amazon specific FNSKU (Fulfilment Network Stock Keeping Unit) number. 
If you only ever intend to sell on Amazon, their barcode is a viable option, but GTINs (Global Trade Item Numbers) are more cost effective if you plan to sell across other channels.
This depends on the use case. GTIN-14s are 14-digit numbers used to identify trade items at various packaging levels. When Amazon ask for an EAN (European Article Numbers), they mean a GTIN-13 number that identifies an individual items. Make sure you select the correct option in the dropdown menu when entering your GTIN.
Since Brexit, Fuelmywebsite have been advising most clients to focus on the UK. When listings are working well and you are confident your product is legal in other countries, replicate the process for where you want to expand to. Kevin says that despite the distance, selling to the United States is easier than EU due to a shared language.
For the US, having your products in the Amazon warehouse is essential as they will deal with customer service for you.
For the EU, you only need to have tax/VAT registered in the first country you send your products to. If you send to Amazon France for example, they will distribute your products across Europe on your behalf.
It depends where your niche is. Kevin recommends downloading an Amazon spreadsheet and trying to fill it in entirely. The more data you can provide the better. You need to build listings to meet your market, so keywords are important.
You need to build your listings with terms that will work for your audience add as many keywords relating to your product, brand and audience as possible. You need to tell your story through your keywords.
You need to submit your GS1 UK certificate to prove ownership of your numbers. To access a copy of your certificate, log into My GS1 or click here and select the subscriptions and certificates tab on the left hand menu. 
GS1 GTINs are now essential for selling on Amazon as GS1 GTINs are mandated for 95% of categories (exceptions include handmade products and antiques).
Once you submit your GTINs, as long as you have ensured the data in your GS1 UK and Amazon accounts matches and is accurate, you can be confident they will never need changing, preventing you from having to rebuild your brand.
Depending on your turnover, we now offer lower pricing plans for either 10 or 100 GTINs to help SMEs get started. These plans will also provide you with images credits, allowing you to download barcode images.
When you become a member of GS1 UK, you automatically receive a number of free barcode image credits. This allows you to download your barcodes, print them and apply them to your products. If needed, you can purchase more barcode images credits.
Barcodes can be printed using traditional printing presses directly on your packaging or on a label that is applied to it. For more information, see our 10 steps to barcoding your product guide or the GS1 UK barcoding – getting it right guide.
No, GS1 GTINs are completely global and work interchangeably.
Trouble shooting
Make sure you enter your sub-brand that you used when creating the GTIN in My Numberbank. You could also place a sticker with the company name and address on your sub-branded product and submit a photo of that to Amazon.
You essentially need to make sure your company name and address is visible on your product, just like how you see the details of the parent brand on any Unilever product.
Kevin's top tip is to make your barcodes are in order. Remember that you must send a copy of your GS1 UK membership certificate and that every SKU (stock keeping units) needs to be uniquely identified with a GS1 GTIN and barcode.
If you have not used your account for several years, getting it up and running again is quite straightforward. Go to your account settings, select "account info" and you should see certain sections highlighted in red (ID, address, company name etc.). This information, along with valid credit card details, your monthly £30 fee, and advertising costs, is what you will need to submit to continue selling.
If you are selling a new product, you will also need to upload your GS1 UK membership certificate for that product. Please note it may take Amazon between 10 days and a few weeks to reactivate your account.
You can download a copy of your membership certificate in My GS1 or by clicking here and selecting the certificates and subscriptions tab on the left hand menu. 
No, GS1 barcodes are licensed to specific products. On Amazon GTINs are indelible and cannot be deleted from their system. If you try to reuse an old GTIN with a new SKU, all the data attached to that GTIN (sales history, reviews etc.) will remain tied to its initial use.
Make sure your GTINs and barcodes are from GS1 and that the details you are entering match what is in the GS1 database.
This could be because you are using GTINs from an unauthorised source as Amazon are gradually checking all numbers in their back catalogue. For this reason you should avoid getting GTINs from a third party source.
An unauthorised reseller on Amazon is any third-party retailer who has no official relationship with your company and no right to to resell the products you have listed but nevertheless sets up sales pages on Amazon advertising your products.
To prevent, or at least reduce the risk of unauthorised resellers offering your products, establish your company as the official "brand owner" on Amazon by signing up for Amazon Brand Registry. Amazon will request proof of the right to sell a product from any distributor to prevent the sale of stolen or counterfeit goods.
By registering yourself as the brand owner proving your right to sell, you will enjoy additional brand protection, including greater barriers to stop unauthorised sales listings and enhanced monitoring and enforcement tools. If you do spot a rogue trader selling your products, contact Amazon and submit a complaint.
Fuelmywebsite and GS1 UK also offer triage calls if you need additional support in resolving such an issue. Click here for more information on how to contact GS1 UK support, and here to book a call with the Fuelmywebsite team.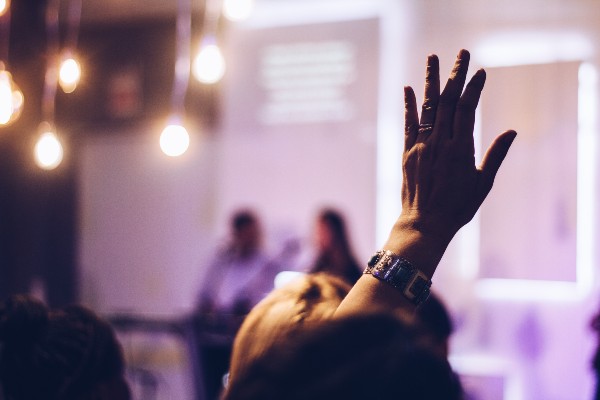 Join our next open Q&A session
Join our next open Q&A session with Amazon experts and GS1 UK community partner, Fuel My Website, to ask any questions about getting your products listed on Amazon.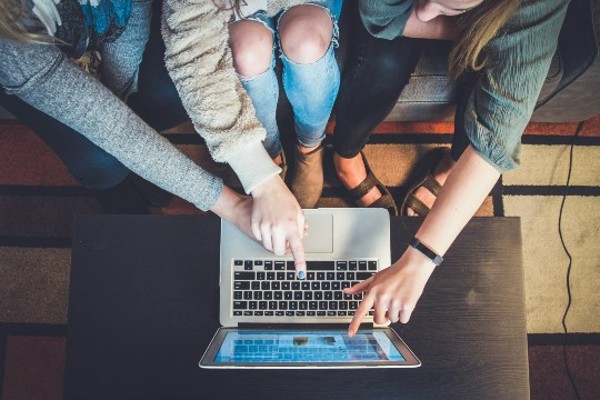 Watch previous Q&As
Watch recordings of our last three Amazon roundtables. Learn how to get set up, start selling and maximise your sales.