In a series of blogs from our healthcare conference sponsors, Nick Newbury, Sales Manager at Squadron Medical, explores how to use GS1 technology to deliver patient safety
How do you practically use GS1 Technology for the supply of medical products or devices to the patient? Supermarkets have been using barcoding for thirty plus years they did this by driving the suppliers to standardise product identification. The solution relied on suppliers and transport to provide the front end solution. So how do we learn from the retail sector, how do take a proven idea and fit into the NHS and have it help delivery patient safety?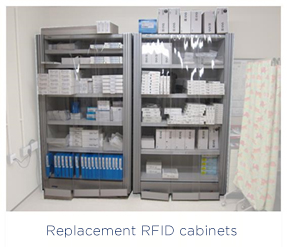 The RFID based solution currently being utilised at Leeds Teaching Hospital NHS Trust is helping to improve Financial, Clinical & Operational performance in partnership with Squadron Medical.

The cloud based solution reduces on hand inventory by setting accurate par levels agreed with the procurement & clinical teams based on real time usage. This is supported by a next day delivery service by Squadron Medical direct to cabinet at multiple sites.
RFID removes the requirement to manually cycle count, reading the products every 30 minutes or 20,000 times per annum and monitors high usage products to avoid out of stock positions and exchange them before expiration. The system improves efficiency supporting clinical staff time. Clinicians spend more time with patients.

Automated alerts notify staff of expiring & recalled products before they can be used in patients thus improving patient safety. 

The integrated supply chain model incorporating the Trust stakeholders, Squadron Medical, technology provider & the contracted suppliers enables a clearly defined workflow to optimise patient care.

Squadron Medical working with Leeds Teaching Hospitals has a clearly aligned senior level strategy to support the continued deployment of S4S with a focus on: Electronic Trading, Catalogue Management, P2P, Inventory Management & Product Recall.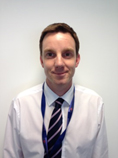 Nick Newbury, Sales Manager
E: nick.newbury@squadronmedical.co.uk 
07786 258607
About Squadron Medical
Squadron Medical are one of the UK's longest serving providers of supplychain services, tailored for theatres, critical care units, laboratories, serving the wider delivery of care across wards and day care centres. For more information please visit: www.squadronmedical.co.uk
---
Related
Relive the GS1 UK Healthcare Conference
Putting the patient first, that's what GS1 is all about" - GS1 UK healthcare conference day one
Better outcomes for patients – day two of the GS1 UK Healthcare Conference