In a webinar in association with HSJ, a panel of experts debated how access to better data might help to overcome patient safety challenges. 
The panel of speakers included, Baroness Julia Cumberlege, chair, Independent Medicines and Medical Devices Safety Review (2018-2020); Dr Nnenna Osuji, chief executive, North Middlesex University Hospital NHS Trust; Professor Sir Terence Stephenson, Nuffield professor of child health, Great Ormond Street Institute of Child Health; chair, Health Research Authority for England; and president, GS1 UK; and Ian Townend, interim chief technology officer, NHS England digital transformation directorate.
Exploiting data's full potential
The NHS is awash with data but how can healthcare professionals make the most of it? This is the real challenge.
Across the many organisations that make up the health system, a wealth of information is captured every minute of every day. However in many cases the same data is captured more than once and in many different formats. Not only is this inefficient, it leaves information prone to duplication. 
Highlighting this challenge during the webinar Baroness Cumberlege stated, "Data should be collected once and used often in order to bring cohesion to the service". This was echoed by Dr Nnenna Osuji adding, "What we need are the insights. We need data at our fingertips to be able to interrogate it but it needs to be accurate".
The benefits to patient safety
"There have been enough [patient safety] scandals to know there is a need for this", stressed Dr Nnenna Osuji. 
The First Do No Harm report is one of many reports commissioned in response to a large scale patient safety incident. Released in response to The Independent Medicines and Medical Devices Safety Review chaired by Baroness Julia Cumberlege, the report emphasised the importance of having national registries in place. 
Scan4Safety and the MDOR
Scan4Safety and the MDOR can work in tandem to improve the traceability of medical devices to the patient. A critical part of this will rely on the unique identification of medical devices. Suppliers will need to ensure unique device identifiers (UDIs) are issued to their products and more than 95% are already using GS1 Global Trade Item Numbers (GTINs) to do so.
In a HSJ article reporting on the mandatory rollout of the MDOR, John Skinner, past president of the British Orthopaedic Association, "Entering data into the new registry should not be onerous, he explained. The scanning hardware is not expensive."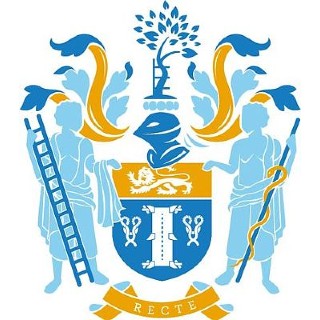 "
"The challenge will come with changing practice to ensure the necessary information is scanned into a database at the right point before and during the procedure."
John Skinner
Past president, the British Orthopaedic Association
A national agenda for change
From a national perspective "we need to continue to raise awareness of the benefits to drive forwards Scan4Safety adoption", explained Ian Townend. Accountability for Scan4Safety now falls under the remit of the NHS England Transformation Directorate, and is working to support the continued drive for Scan4Safety adoption across NHS acute trusts in England. 
Plus, the reality of achieving a national picture of data is not a million miles away. The main thing is to "be patient and keep advocating", stated Professor Stephenson, "it is a marathon not a sprint". 
Ultimately, it comes back to the patient – improving patient safety through access to accurate data. As Baroness Cumberlege added, "High quality data is needed, and we have the technology to do it. Scan4Safety is a real move forwards. We are on the road towards it but we need 100%."