On 1 October 2021, Natasha's Law will come into effect with the aim to increase transparency within the food industry and protect consumers.
The new legislation will require businesses across England, Wales and Northern Ireland to provide full ingredient lists and allergen labelling on foods packaged for sale on premise.
Our standards deliver trusted data to inform and protect consumers. So, we have launched a campaign which calls on the wider industry to become more accountable for food transparency to protect people and themselves.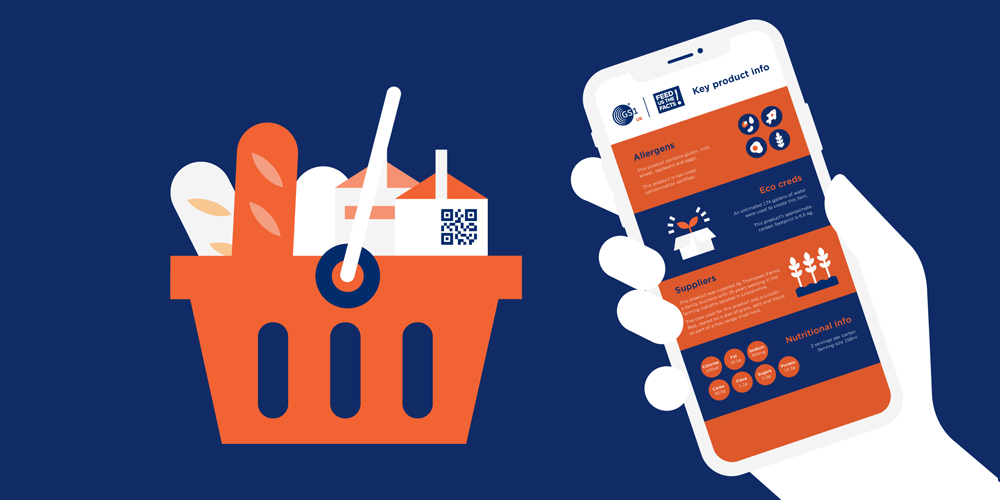 The food industry must become more accountable
Our new research shows a fifth of Brits believe they have a food allergy yet one in six cannot identify any allergens in common food groups.
We also found, of those who do have an intolerance, social awkwardness means 62% do not feel comfortable asking about allergens and would rather take the risk instead.
What the future looks like
We believe we can power progress through harnessing our global standards.
These standards are behind products and can be used as a force for good by helping consumers – who feel ill-informed or uncomfortable – to become more knowledgeable and better protected.
We believe in a world where these standards are used universally to unlock richer data through a simple scan of a next generation of barcode – like a QR code or a DataMatrix – which hold significantly more information and can also direct the consumer to further information online.
This includes lifesaving information on the allergens contained in a product; important information on its eco-credentials; and data on the entire product supply chain from farm to fork.
The importance of universal standards
We envision a future where if a product was recalled because an allergen was not labelled - every individual who purchased that product could be instantly notified; sustainable consumers could immediately see the volume of water used to create each food item; friendly consumers could thank the farmer who picked their fruit; conscientious consumers could view the living conditions of the chickens that laid their eggs.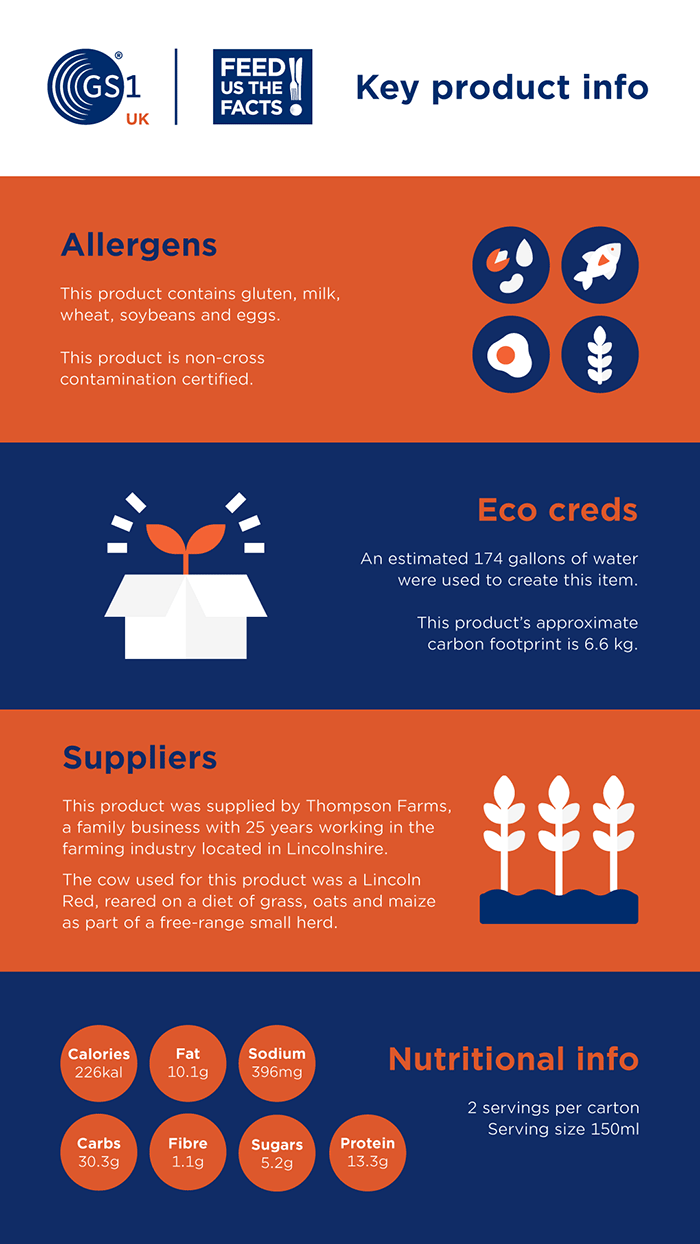 This transparency and traceability can be achieved by using the power of universal standards across the whole of the food industry in order to protect and inform consumers.
For further information or requests for interviews, contact Max Fairhurst, max.fairhurst@redbrickroad.com, 07980075191.