You've turned a great idea into a business, now you need a barcode to sell your products.​ ​
And beneath every barcode is a number – the  GS1 Global Trade Item Number (GTIN).​
So, what's the story behind these 13 unique digits? ​We'll tell you everything you need to know about these numbers and why they're so important.​
What is a GS1 GTIN?
A GTIN is the numerical representation of a barcode and sits beneath it on your packaging. It is sometimes referred to as an EAN or UPC, but GTIN is the correct term.
GTINs are the only truly unique identifier that your product will need once it's entered the market. They are used throughout the supply chain, from manufacturers all the way through to distributors. Major retailers, online marketplaces and brands mandate that companies provide GTINs for all the goods that they handle.
Every one is made up of 13 digits and is guaranteed to be globally unique.
Below we decode the meaning behind the numbers that give your product life.​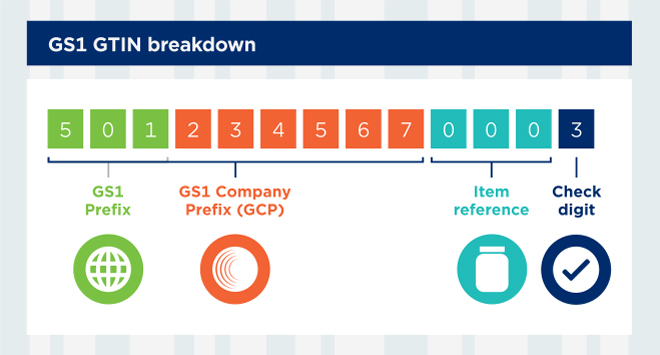 When do you need your GS1 GTINs?
This may not seem like the most pressing task on your agenda, but the reality is that your company needs to be barcode-ready before you can start trading either in-store or online. Get your GS1 GTINs in place before you create your packaging or begin to list your products online.
Why the GS1 GTIN is vital to your business:
---
Start your trading journey now
Find out everything you need to know about joining GS1 UK, our pricing guide and how many GTINs you can get.