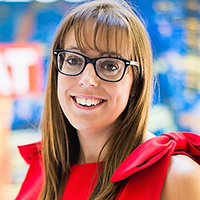 Victoria is a multi-award winning Chartered Marketer and has worked internationally for all of her career within start up, SME and large corporation environments marketing and selling food, drinks, supplements and medical devices around the world.
Multilingual with an MA Hons from the University of Oxford and an executive MBA from Leeds Business School, Victoria now runs Bolst Global, an international business consultancy and export solutions providers to supporting those businesses operating in global food, drink and supplement sectors.
Her vision and passion with Bolst Global is to help as many ambitious and internationally oriented companies from around the world in the food, drink and supplement space to grow overseas. Both for existing exporters and those new to export, Victoria strives to provide her clients both online and off line with the tools, knowledge and connections to make global growth a reality.
In her free time and when not travelling around the world for business or leisure Victoria spends most of it either swinging heavy kettle bells in the gym or socialising with her friends and family.