Getting started in online
4: Fulfilment processes
Once you have registered with an online marketplace or retailer, hopefully you will soon start to receive orders for your product. This means you will need to ship it to your new customers.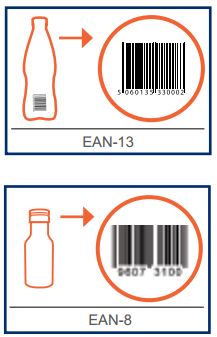 There are usually two options here; you send the item yourself OR the online marketplace will send the item on your behalf.
If you are sending the item yourself you do not necessarily need to create a barcode as the item will not be sold at a retail point of sale or enter a supply chain.
However, if the retailer is carrying out the fulfilment of your product you will probably need to apply a barcode image to it (these are also often referred to as EAN-8 or EAN-13 barcodes). This enables the marketplace to easily track and trace your product.
How do I create my barcode images?
You can do this either through GS1 UK or by getting in touch with one of our accredited solution providers. Go to My Numberbank to find out more.
How do I make sure my barcode works?
You can either validate your barcodes to check their format accuracy, or verify them for consistency at the point of production.
Validation
Our validation service checks a PDF version of any barcode images you create – using a barcode verifier that meets our latest global standards. This process checks:
The GTIN is in the right format showing correct use of the company prefix

Colours are used appropriately

The barcode is within the right range of sizes and proportions

The barcode is positioned correctly on your product
Verification
You can also physically send your product in its barcoded packaging to one of our accredited solution providers who will verify it to make sure it is printed
correctly.
You can even go one step further and install specialist verification equipment on your production line to check barcode quality and consistency as your products are made. Contact one of our solution providers for more information.