GS1 UK Approved
Datalogic S.r.l UK
Datalogic is a global technology leader in the automatic data capture and process automation markets, specialised in the designing and production of barcode readers, mobile computers, sensors for detection, measurement and safety, vision and laser marking systems.

Contact information
Closeness and timely response to every customer requirements, together with continuous innovation and high quality offering, are the distinctive elements at the base of Datalogic success for over 40 years. Its cutting-edge solutions help to increase the efficiency and quality of processes in the Retail, Healthcare, Manufacturing, and Transportation & Logistics industries, along the entire value chain.

With products used in the majority of supermarkets and points of sale, at major airports, at top shipping and postal services, and in the largest factories and hospitals worldwide, Datalogic guarantees its customers a complete offer that covers all the market needs and whose technology is the ultimate result of decades of expertise.

Datalogic's Magellan range incorporates a broad variety of fixed retail, scanner-scale and presentation barcode scanners. Datalogic were the first manufacturer to develop a grocery checkout scale with 100% digital imaging technology. When it comes to grocery checkout Datalogic stationary POS scanner market share is significantly greater than its nearest competitor and over half of all bi-optic Magellan scanners sold around the globe are Datalogic.
Healthcare
Data capture in healthcare assures quality care, effective medications, and safety for patients and providers. Datalogic solutions are used throughout healthcare; vision systems assure containers are sealed and inspect labels; laser markers etch surgical tools; mobile computers maintain processes and inventory; and handheld scanners provide positive identification for patients and their prescriptions.

Datalogic innovations are helping protect patients and staff at healthcare facilities worldwide. Innovations like enclosures that are disinfectant ready and treated with anti-microbial additives are found in Datalogic products for healthcare. These healthcare specific products withstand daily cleaning with harsh disinfectant solutions and help prevent the spread of infection. Datalogic pioneers the use of these materials for healthcare data capture devices. Download our Healthcare Industry Guide.
Falsified Medicines Directive
New rules approved by the European Parliament will require safety features on the packaging of medicines at risk of falsification.

Counterfeit medicines represent an enormous public health challenge and the instances of falsified medicines in Europe are increasing at a dramatic rate. Medication represents the second largest category of falsified items imported into Europe today. The European Parliament and Council has approved and published a Delegated Regulation (EU2016/161) in the Official Journal of the European Union. This supplements the Falsified Medicines Directive (FMD) and introduces two mandatory safety features that will allow medicines to be verified and authenticated.

These safety features are:
A unique identifier (a 2D data matrix code and human readable information) to be placed on medical products that can be scanned at fixed points along the supply chain
Tamper evident features on the pack
The delegated regulation comes into force in the UK in 2019. Marketing authorisation holders will be required to place the safety features on the packaging of medicines which fall within the remit of the delegated regulation no later than 9 February 2019.

Datalogic offers a wide range of scanners and mobile computers that can be used by pharmacies and hospitals to read the 2D codes on the packaging. Download the full White Paper.
Retail
Datalogic is the lead provider of cutting-edge technology for the Retail industry worldwide. Our products are designed to maximize the retailer's productivity and efficiency, at the same time enhancing the shopper's experience in the store.

The challenge we have undertaken is to make shopping easy, boost the customer experience, while increasing the value and throughput of the enterprise in all the activities that make up a highly complex business, where a variety of players are involved in the process: from production to inventory to the retail floor.

Tasks such as receiving, stocking, inventory lookup and replenishing get done effectively and efficiently thanks to devices that are built to keep each operation accurate and truthful, but intuitive and easy to handle for workers. Download our Retail Industry Guide.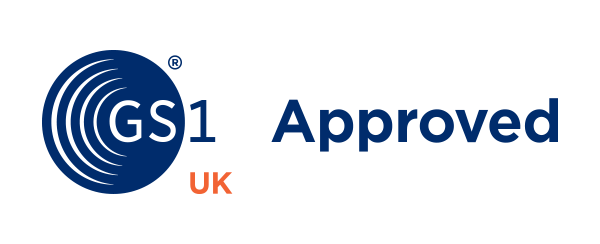 Approved products
Datalogic have been approved for their Magellan family of products.
The Magellan family is the most comprehensive range of hands free readers and scanner-scales. They speed up the checkout process and optimise efficiency for retailers. Available as: Horizontal, Vertical and Multi-plane shapes, Patented ScaleSentry™ scale platter, Integrated EAS capability, Digimarc® Barcode decoding software, Sapphire glass windows and all GS1 UK approved.