GS1 UK Approved
Scandit
Scandit's mobile computer vision software enables barcode scanning, and text and object recognition for mobile apps. A barcode scanning software solution is typically one-third the TCO (total cost of ownership) of a traditional hardware dedicated scanner. We deliver significant operational cost savings and increased employee efficiency.

Contact information
Scandit's award-winning mobile computer vision software enables barcode scanning, text and object recognition for enterprise apps, and delivers real-time insights through AR overlay. Our innovation is focused on delivering significant operational cost savings and increased employee efficiency and satisfaction.
Our high-performance scanning is fast and accurate – with the unmatched ability to scan in bad light, at any angle and with damaged labels. We offer specialist technical, solution, and best practice support, during the design and implementation phases, as well as a range of support and analytics options during live service.
Replacing inflexible hardware and infrastructure with powerful mobile software solutions reduces hardware costs immediately. Equipping employees with a smartphone for scanning speeds up regular processes to deliver significant time savings.
Furthermore, giving employees real-time operational information via AR-overlays on their device adds efficiency across supply chains, logistics and operations. ROI can be maximised by focusing on the human impact of using barcode scanning software on familiar, everyday smart devices. Employees appreciate the simplicity of performing regular tasks quickly.
We have implemented solutions for hundreds of companies on more than 100 million devices doing billions of scans, all with continuous support and maintenance. Scandit solutions are inherently robust and reliable.
Specialist technical engineers and solutions experts with best practice knowledge of mobile computer vision implementations in your industry, will support you from the start. Their focus is to tailor your service to your specific needs. Clients tell us they enjoy this partnership, and feel they are in good hands.
Another comfort factor is our laser focus on technology innovation which drives product development and offers a solid platform for your own innovation.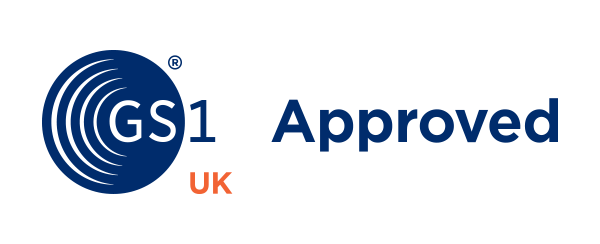 Approved products
Scandit have been approved for their Barcode Scanner Native SDK.
See how Scandit's Barcode Scanner Native SDK in healthcare.
Scandit is a software component that uses the cameras in your smartphone or tablet as a dedicated barcode scanner. It is used in millions of devices globally and its key benefit is it reduces the cost of mobile working in half. 
The Scandit software integrates into any existing software to turn a normal Android or Apple product into an industry grade barcode scanner.
To see how it works take a look at the videos for iOS Device and how to add barcode scanning to your app or device. The demo app is also available for download from the AppStore or Google Play.