LocationManager
A single source of truth – an easy, cost-effective and time-saving way to manage and access location information

LocationManager is an online service that enables Trusts and their suppliers (including distributors and brand owners/legal manufacturers) to store, share and manage their GLNs in an accurate, timely and consistent way. It saves time throughout the healthcare supply chain and gives both Trusts and suppliers a single source of truth for their location information.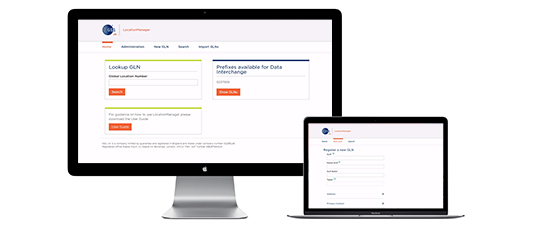 GS1 Global Location Numbers (GLNs), which are used to identify any type or level of locations, are now all available in one place – LocationManager.
What are the benefits?
Single point of access to location information
No more errors due to data inaccuracies
Reduced delays
Less invoice queries and faster payment
Any physical, operational or legal location can be identified in seconds
Certainty of shipping and billing to the right location
All Acute Trusts, and their suppliers (including distributors and brand owners/legal manufacturers), will be expected to use LocationManager to manage location information in the future.
What do you need to do?
Trusts and suppliers upload their location information, making it automatically available to all other users through this one service – LocationManager. Every time there's a change to any of this information, everyone who needs to know is automatically informed.
How much does it cost?
GS1 UK is a not-for-profit organisation so we keep our prices as low as possible for our members.
For suppliers, with GS1 UK membership, the annual subscription to LocationManager is based on turnover. If you're not already a member of GS1, you'll need to join before you can subscribe to LocationManager.
For Trusts, subscription to LocationManager is funded centrally by the Department of Health.
Annual subscription to LocationManager
Annual turnover
For suppliers
For Trusts
up to £0.50m
£50






Trust subscriptions
are funded
centrally by the
Department of Health







£0.5m to £1m
£75
£1m to £10m
£110
£10m to £50m
£160
£50m to £100m
£650
£100m to £250m
£900
£250m to £500m
£1,200
£500m to £1bn
£1,500
Over £1bn
£1,900
---