Meet Raw Bake Station
Raw Bake Station is an all raw and vegan snack bar company, specialising in sweet treats.
Their director Evie Waxman, takes our Q&A session.
How and why did you start the business?
I founded Raw Bake Station Ltd 3 years ago after travelling through Australia, Indonesia and Europe. It was there that I really found my passion within health and fitness and I learnt more about the vegan world, and especially the new trend (back then) of raw food. It was this that really motivated me to bring Raw Bake Station to life. So, returning home at 21, I decided to put my ideas into practice and Raw Bake Station was born!

Fast forward 3 years, after starting in my mum's kitchen (to her enjoyment), selling unpackaged and unbranded goodies on the markets and to the local juice bars.

We currently manufacture and market our own products from the heart of Altrincham, with two employees.
How long have you been a GS1 member and do you use any of our services?
For eighteen months.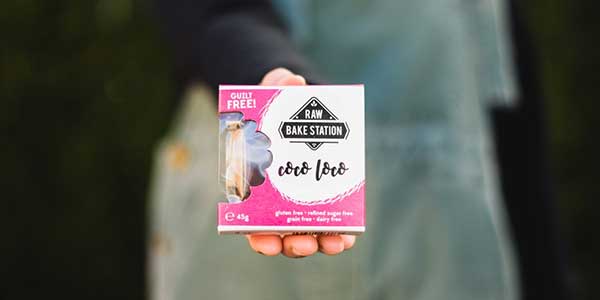 Do you trade with any partners/channels?
Yes, we are now selling across the UK with two national wholesalers and a number of independents. On top of this, we are also in conversations with the co-op and WHSmith and the co-op have agreed to run a trial with us later this year.
What is a typical day like for you?
Manic! I workout in the morning, get to work before 8.00 am and check our online orders to see what needs going out. I then set out the days production schedule for the team, get on with emails, work on sales, calling round to stockists for updates and attend meetings. I also head to London two days a week.
What are the main pros and cons to running your own business?
The pros are that it's so rewarding! Everyday is exciting, and although I work much more than my friends, I still feel I have more freedom.

The cons are, as a start-up, it really does feel like an uphill battle with little to no personal financial rewards. It's stressful and can be a little lonely!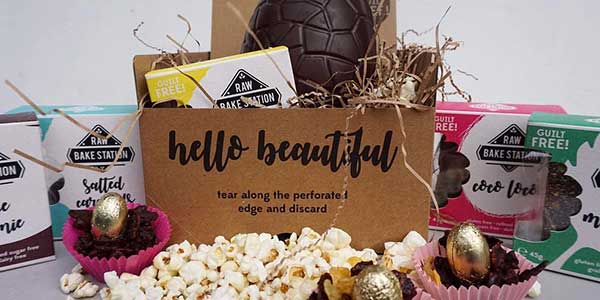 What's your biggest challenges for the business - what keeps you up at night?
Sales. As a small team, it's hard to focus on one area.
What are your plans for the business for the next 12 months?
We are seeking investment to build our team, bring out a new product range and launch with a major retailer.
Tell us an interesting fact about you?
I have a lip tattoo which says 'I'm sorry'. I always forget it's there but it's a good decoy when someone's angry with you – just pull the lip down! If I wasn't doing what I'm doing now, I'd be a presenter/dancer. I'm a huge optimist.
Who inspires you?
My friends.
What top tip/piece of advice would you give to our other brands/sellers?
When you're going through a hard time where it all feels too much, look back at how far you've come. Take some time out to appreciate yourself and all your worth!
For more, visit rawbakestation.co.uk/ or follow them on Twitter, Facebook and Instagram