Meet The London Chocolate Company
The London Chocolate Company supports
British manufacturing by producing their
chocolates in London. Their award-winning flavours include gin, beer and espresso Martini.

They create their products beautifully, thinking about the aesthetics, aroma and how to make the packaging luxurious without being harmful to the environment. Jay Rawal, founding partner, shares his experiences on launching his product, getting his barcodes, and the ups and downs his business is facing.
How and why did you start the business?
We started up shortly after the London 2012 Olympics, after identifying a niche for a London-centric chocolate brand. The business was started at our home, and within six months we moved into commercial premises.
How long have you been a member of GS1 UK and how do our barcode services help you?
We have been using My Numberbank since 2013 – without barcodes we wouldn't be able to trade with many of our larger customers, including Amazon and Ocado.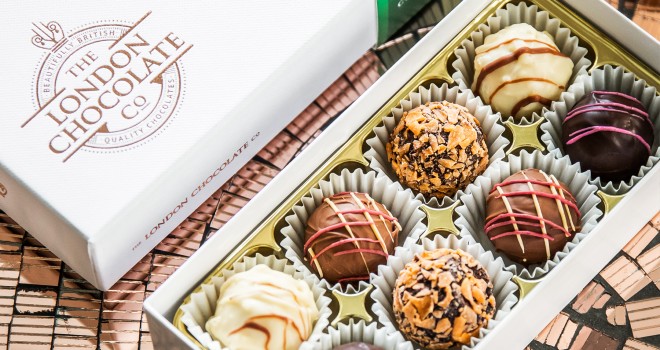 What is a typical day like for you?
As a small, lean business, a typical day means wearing many hats.
The day usually starts by checking the orders that have come in via our website and other channels, replying to emails/calls from wholesale and corporate gift clients, checking inventory levels, then speaking to my team about production, new product development and logistics for the day.
Later on, I move onto creating content for our social media channels, updating our online marketing activity and finally checking our accounting system to evaluate the day's sales and check cashflow.
What are the main pros and cons to running your own business?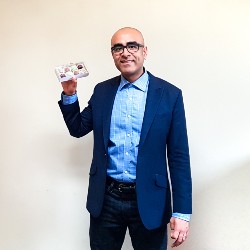 The pros are having the freedom to work from wherever I like and at times that suit me – this is particularly important at the moment as it allows me to spend time with my one-year-old son. The cons are that during our seasonal peaks (Valentine's, Easter, Christmas), we run an almost 24/7 operation, which means blocks of very long hours and pretty stressful days ensuring all orders are fulfilled. Online orders more than triple during these times, which can prove challenging for our dispatch team.

What are your biggest business challenges?
The continuous rise in cost of raw ingredients, particularly cocoa, has proved to be an enormous challenge, and we are looking at ways to diversify our product offering to maintain healthy profit margins.
What are your plans for the business in the near future?
To increase our online and export sales and to diversify our product offering away from just chocolate – for example, we're looking at cacao-blended hand creams and lip balms.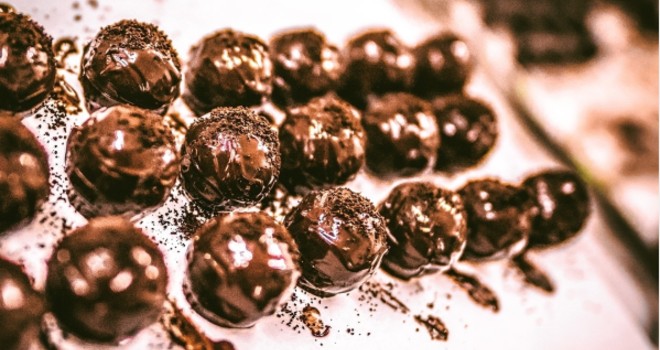 Tell us an interesting fact about you?
I make music in my spare time!
Who inspires you?
Gary Vaynerchuck, chairman of VaynerX, a modern-day media and communications holding company.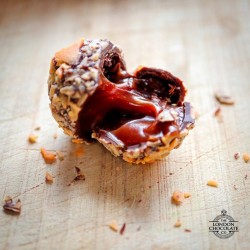 What top piece of advice would you give to other brands?
Try and develop a product or service in an area that's trending – for example, since developing our vegan truffles, we've seen a huge demand for the product and are currently increasing our vegan offering.

Visit www.thelondonchocolatecompany.com or follow on Instagram