Meet nailzee
nailzee Hand and Foot is designed to help people who want to paint their nails at home, who don't always go to a nail salon but still want to feel good about themselves.

It is also made for people with health or mobility issues and anyone with young kids in the house constantly ruining their bedroom carpets and surfaces!

nailzee director, Alison Jerrard, shares her experiences working with retailers, getting her barcodes, and the ups and downs of launching a unique beauty product.
Why and how did you start the business?
I started on the concept and original designs of nailzee back in 2005, when I was housebound with health issues and struggling to find a safe way to paint my nails without damaging my surfaces. I also had my daughter and her friends ruin my carpet on more than one occasion!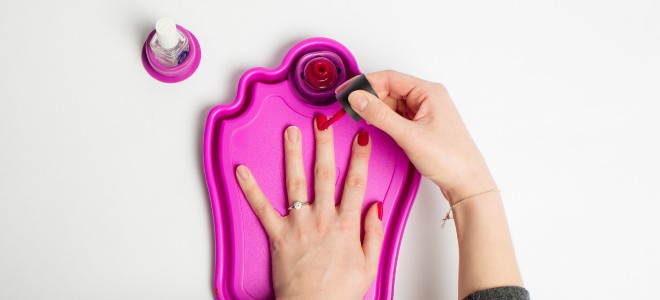 I was unable to proceed past the drawing board for years and then in 2015, after another serious health scare, I decided I wanted something positive to come out off all the negativity and be able to help others, especially the disabled and less able bodied who cannot access nail salons or are charged outrageous prices if they do.

When I am on the road doing shows and events, I don't hire professionals to help me. Instead, I try and hire local students, to give them some work experience and get them out there, face to face, speaking to people and not just communicating with the world through a mobile device. Many companies have commented on this positively when visiting my stands.
Our head office is based in Hertfordshire, and I have a great support team from different companies helping me in the background with secretarial services, social media, graphic design, manufacturing etc.
What has been the most memorable moment of success in your business journey so far?
Seeing people send images of them using nailzee and posting positive reviews; and getting the opportunity to pitch to some great retailers has been brilliant.

But the highlight so far would definitely be going to No 10 Downing Street after winning a pitch to sit around the famous cabinet table and meet with the ministers for small business, with other business owners and entrepreneurs.
The prime minister at the time, Theresa May, was gifted a nailzee, and she wrote a personal thank you to say she loved it. This proves my point that there are people of all sexes and ages - high-profile working women and young mums in particular - who don't go to nail salons on a regular basis.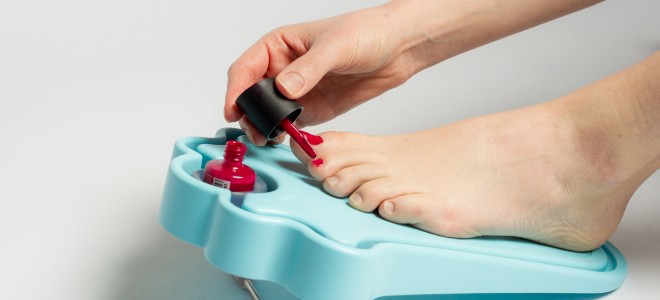 When did you realise your company would need a barcode?
When we produced our first batch, we did not know about GS1 UK or that you could even have issues with barcodes, so we purchased them off a reseller website. Once we did realise we had run into trouble, it was too late to change for that production run, as they had already been printed on the packaging.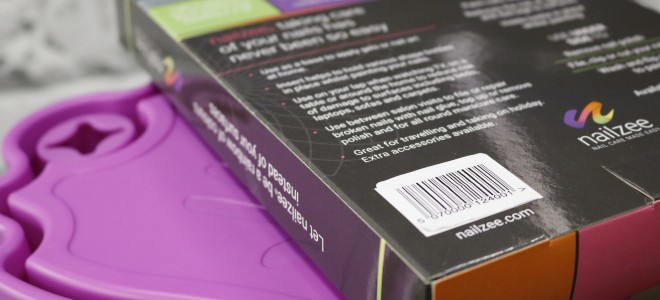 We had no choice but to fork out for the extra cost, time and labour of placing new barcodes over the top of the existing ones on the packaging. It was a real headache, to say the least.
Many businesses starting out, like myself, would not be aware of GS1 barcodes and that if retailing online or wishing to supply big names or high street retailers, they are vital. Do not try to save money by going elsewhere.
What challenges did you experience, when you tried to get your products listed with large retailers?
Brext, decline of the High Street, Amazon, USA trade war with China and high tariffs.
What is a typical day like for you?
Very busy, very stressful and I often don't leave office - I am spinning all the plates at the moment.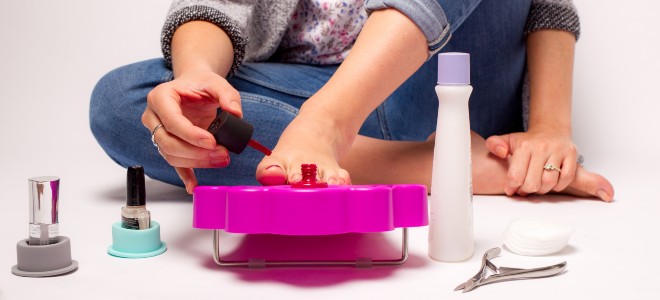 What lessons have you learnt running your own business?
Always read forms properly before signing or ask for someone to proof even if you have to pay them. Don't try to do it all on my own. Slow down and take time to think about things and get them right. Don't take negativity personally. You need it to learn and grow and get your products right. The sacrifices you make with family and friends have been worth it and they are so proud!
What's the biggest challenge for your business - what keeps you up at night?
Failure and financial pressure.
What are your biggest priorities in the short term?
Finding new financial investment so I can expand the brand and add new products to grow the company.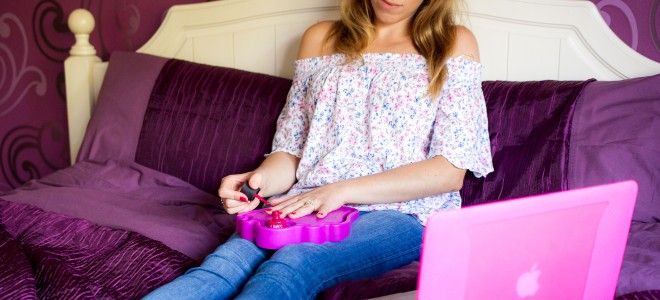 Tell us an interesting fact about yourself?
I am a sepsis survivor, and had I not received treatment when I did, then neither nailzee nor I would be here today.
Who inspires you and why?
My husband and my kids and my elderly parents and sister. Without their love and support, as nailzee takes me away from precious family time with them - I would struggle. Despite the guilt I feel, they always try to tell me otherwise and that they are proud.
Where do you turn for business guidance and support?
Enterprise Nation have been a huge support and part of the nailzee journey. Other friends who have contacts or have been in similar positions running their own businesses have also been vital, as have the. WIBN (Women's Institute of Business Networking).
What funding options did you consider and what helped you decide which ones to use?
Crowdfunding investors, angel investors and the banks. There was no choice!
What top piece of advice would you give to other businesses like yours?
Make sure you really want to do it and have the stamina to get there and do not suffer from motion sickness, as it will be a very bumpy ride!
Visit nailzee.com or follow on Facebook and, Instagram
---