Meet Epsilon Life
Epsilon Life is a small family run business that specialises in manufacturing the highest grade vitamins and supplements. With the knowledge that their products are the best, the team focus on delivering exemplary customer service.

Director, Tilen Sali, talks about starting the business, challenges he has overcome and what is next for the thriving company.
How and why did you start the business?
That's an interesting story. It was a combination of factors. Firstly, I was becoming increasingly frustrated with my career in digital marketing. I was getting tired of supporting other people's efforts, and I was really keen to branch out on my own. But doing what, I had no idea.
In my spare time, I'm an avid runner and gym rat. I've always been interested in improving my health and physical performance. I had a fascination with healthy foods too, especially supplements, and the way they can enhance our daily lives.
Then one day, while out running, a good friend of mine, Paul, asked me if I knew anyone who might be interested in buying his vitamin brand. "Funny you should ask," I said, "I think I know just the person!" I knew it was a risk, but the opportunity was too good to miss!
And that's how I found myself at Epsilon Life. I took over from Paul, and now, after the initial learning phase, we're all set to expand to greater heights. So, Epsilon Life has given my life a mission and a whole new meaning.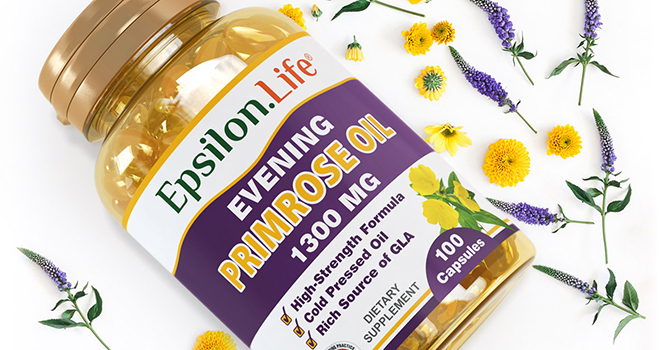 How long have you been a member of GS1 UK?
We've been with GS1 UK for about a year. Our membership is helping us transition from being a one-product success story to becoming an established omnipresent brand.
Do you use any services from GS1 UK, such as My Numberbank, productDNA, and, if so, how do they help you?
We're still discovering all the services that GS1 UK has to offer, but we're already seeing the benefits of My Numberbank. Even more importantly, the GS1 UK team is incredibly helpful and always ready to step in.
Are you online/offline/multi-channel?
We're currently selling online only, but we expect to be moving offline within the next 18 months.
Do you trade with any third party partners or channels?
Yes, we do a lot of sales on Amazon EU marketplaces. We are also expanding into several local marketplaces across Europe.
What is a typical day like for you?
After dropping the kids off at school, I stop for my usual espresso and a quick chat with my morning crew. A short drive to the office, and then the rush begins.
First, I check my emails. Then I focus on my tasks for the day ahead, which often include talking to suppliers, researching and testing our products, and working on ideas for new products – not to mention various encounters with areas such as sales, marketing, order processing, stock control, and customer liaison.
What are the main pros and cons to running your own business?
At the risk of sounding cliché, the main pro of running Epsilon Life is that it allows me to follow my passion, and that's a fantastic feeling.
One of the other great things about running your own business is the creative freedom it gives you with your products and the customer experience. I love paying attention to every detail of how a customer might encounter Epsilon Life – whether it's on our website, on an online marketplace or even when they unpack the product.
I love having the freedom to manage my own time. I love the variety of the work and the number of different hats I get to wear during the average week, when I'll be working with nutritionists, regulatory affairs specialists, print designers, web designers, freight forwarders, translators, accountants and the like. And I have a particular fondness for the experimentation required when developing new product ideas.
On the downside, of course, the main concern is the lack of security that inevitably comes with running your own business. With a family to take care of, there is always a degree of worry about the finances.

What's your biggest challenges for the business - what keeps you up at night?
We are currently expanding our product range and our market reach, which has brought some worrying moments with cash flow and stock levels. I'm also troubled and disappointed by the depths some of our competitors stoop to in order to steal the edge over us.
Then there's Brexit and its effect on cross-border sales. The exchange rate of the pound has been an additional source of worry over the past year.
What are your plans for the business for the next 12 months?
We're adding several new products to our range, including some vegan-certified items. We're also entering a number of new markets in Europe and Asia. So, we'll be very busy!
Tell us an interesting fact about you?
My guilty pleasures include watching old westerns and listening to Van Morrison records on my vintage Hi-Fi. I would even dare to say I am the biggest Van Morrison fan in the world aged 40 or below.
Who inspires you?
My grandfather was a poet and a translator of literature. Completely self-taught, raised by a foster mother, and with no university degree, he produced a respectable collection of poetry and translated from 11 different languages – including classical novels by Russian, German, Spanish and French authors.
Even when the circumstances appear to be against you, you can still achieve great things if you are ready to do the work.
What top tip/piece of advice would you give to other brands/sellers?
Keep moving forward and keep learning. Don't be scared to take risks and always surround yourself with positive people who support you.
For more, visit epsilonlife.com or follow them on Facebook and Instagram.
---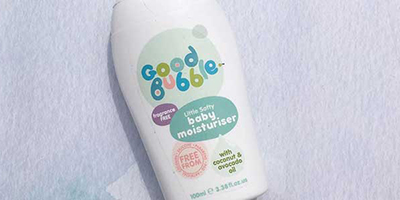 Good Bubble is an award-winning, naturally-derived and organic range of toiletries for babies and children.