Meet Mastercharge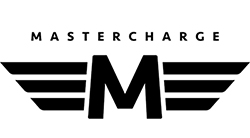 Mastercharge offer wireless charging solutions, using the latest sublimation technology to create products for any brand, from giant multi-nationals to start-ups.
Their founder Daniel Jenkins, takes our Q&A session.
How and why did you start the business?
I've been involved in technology since leaving school and started looking at wireless charging solutions about 3 years ago. The idea was to solve the issue of customers being out and about and then experiencing limited battery life on their devices.
My solution is for all kinds of businesses to be able to offer a free onsite mobile phone service, that would encourage customers to stay at their establishments for longer. My vision is of tables in restaurants that simply charge devices while their customers are eating!
Previously, I was a manager for Harrods in the Tech department, so have experienced the highest level of customer service coupled with technology expertise. Mastercharge is based in a little village of Melksham in Wiltshire and it's currently just myself and 2 part time staff.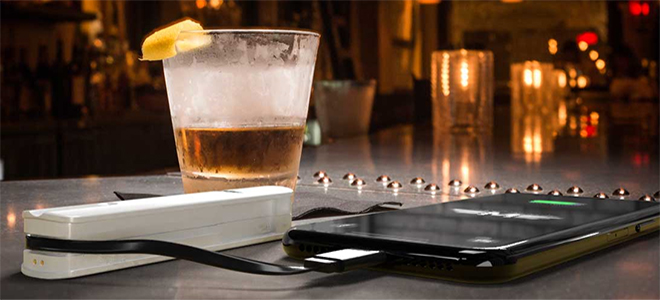 How long have you been a GS1 member?
For 3 months. We joined as we were listing on Amazon and needed genuine GS1 GTINs. We use their barcode image and My Numberbank services.
Do you trade with any partners/channels?
Yes, we trade with Amazon. We are mainly online at moment, via our website and marketplaces. We are currently having meetings with retail stores.
What is a typical day like for you?
I'm all over the place – spinning plates and wearing every kind of hat covering all areas of the business. Typically, I split my time into admin days and on the road days. Being out meeting people face to face is essential, as people really do buy from people.
What are the main pros and cons to running your own business?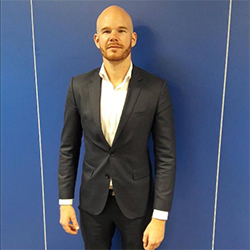 The pros are being able to just be yourself and not being brainwashed by big companies to think like them and having to conform to someone else's beliefs; and making all the key decisions for yourself.
In previous roles, I always thought "if this was my business, what would I do", but I got frustrated with how set in their ways business can be and are unwilling to action suggestions just because 'it's the way we've always done things.'
The main con is not being able to switch off. I'm always thinking about the next task and what's next to do.
What's your biggest challenges for the business - what keeps you up at night?
The excitement of our future potential and ideas for next steps.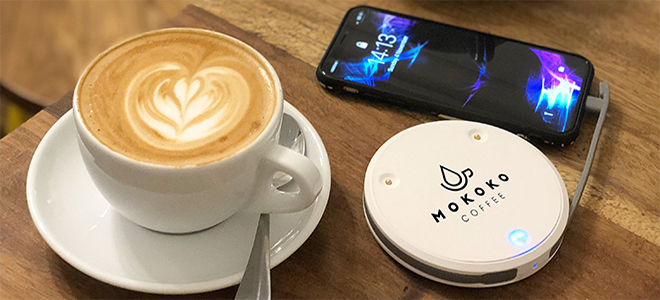 What are your plans for the business for the next 12 months?
Looking to create and bring to market the world's most powerful wireless charger for both businesses and consumers.
Tell us an interesting fact about you?
I was once in a music video for Alexandra Burke - Let it go. We provided them with an Audi R8 from our rental car business but I ended up driving it for the video too!
Who inspires you?
Pharrell Williams – for his beliefs, style and the way he conducts himself. He promotes confidence for people and I admire how successful he is now from nothing.
What top tip/piece of advice would you give to our other brands/sellers?
Simply never give up and get it off the paper – work on the idea to make it real, don't leave it as a dream. Just go for it! Don't be scared of people saying no.
For more, visit master-charge.co.uk or follow them on Twitter, Facebook and Instagram